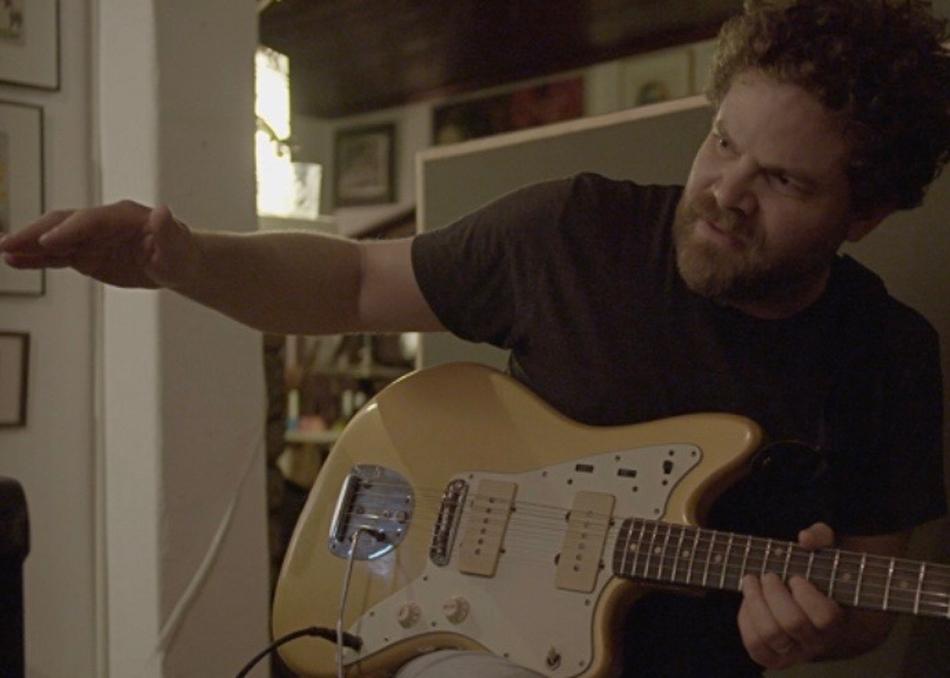 Adam Ostrar - Kansas City
Before the 2016 election, an album like this might be called a "dystopia"; now we call it "did you see what he tweeted?" On Ostrar's new album, he weaves together disparate voices, like a non-fiction version of Our Town. "The Worried Coat" out April 5th on Super Secret Records, was recorded in part in Mexico City courtesy of Richard Davies (The Moles) hand-me-down studio time and the other half at a ranch in the Sonoran Desert of Arizona, Ostrar wrapped and warped his Gretsch Country Gentleman guitar around these groovy nuggets of capitalistic despair, cretinism, gas lighting, nationalism and nativism, false heroism, and that good-time tug-of-war (this game is rigged) called Inherited Wealth vs. Inherited Debt. But he wasn't alone in making this album, so don't worry too much about him. He brought along Michael Krassner (Boxhead Ensemble), Wil Hendricks (Califone), and Stephen Patterson (Hamilton Leithauser).
This is Ostrar's second solo album, the follow-up to 2017's Brawls In the Briar. Before that, he led the early 2000 shag-carpet art-punk of Manishevitz, an early Jagjaguwar band that toured with The Mountain Goats and Edith Frost before the Internet tracked these things.


Programming descriptions are generated by participants and do not necessarily reflect the opinions of SXSW.
Subgenre: Avant / Experimental
From: Austin, TX