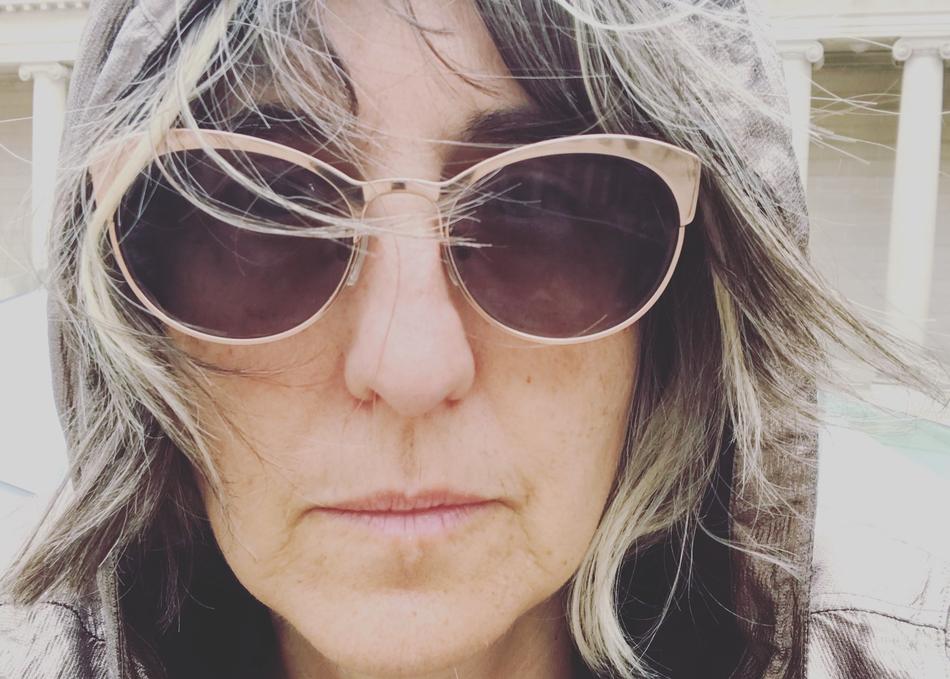 Jean Caffeine - Diamond Heights
Jean Caffeine has a storied past and she sings and tells some of those stories live and on her most recent album, "Sadie Saturday Nite". Jean started out as a drummer in three all female bands including, the Urge, a first wave San Francisco punk band, Pulsallama a 7-12 piece percussion ensemble founded by Ann Magunuson and sampled by hip hop artist, Danny Brown. When Jean moved to Austin she moved out from behind the drums and started fronting "Jean Caffeine's All Nite Truckstop" who's raucous interepretation of county music was beloved in Austin. ("Miss Alternative Country before Alternative Country was Cool."-Dallas Morning News, "I don't care what anyone else says, I'm a fan."-Townes Van Zandt. ) Jean will perform as a duo at SXSW accompanied by John Kovach. Jean was also "Roadkill" in the film Slacker and she contributed to the animation on Linklater's "Waking Life." Jean's primitive pop sound stretches from folk to punk with a splash of Americana thrown in.

Programming descriptions are generated by participants and do not necessarily reflect the opinions of SXSW.
Subgenre: Punk
From: Austin, TX