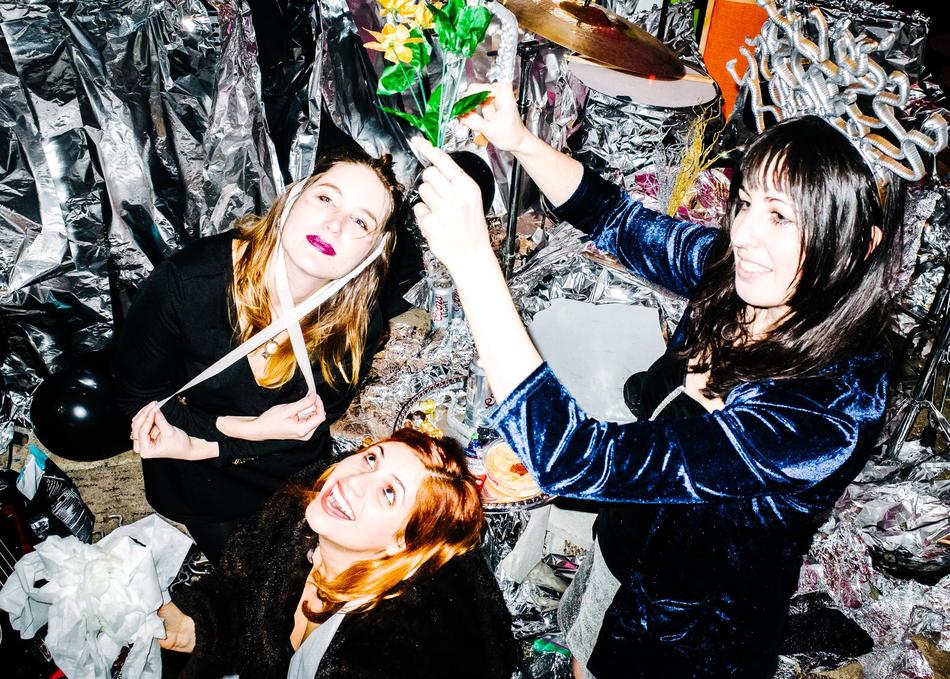 Sharkmuffin - Serpentina
Sharkmuffin is comprised of Tarra Thiessen, Natalie Kirch and Jordyn Blakely, a trio of Brooklynite sirens bred from the waves of the Jersey shore. Sharkmuffin adds a unique jagged edge onto '60s beach pop meets '90s alt sound, a genre lovingly dubbed by NPR as "glam-grunge." With several cross-country tours and no shortage of EPs, Sharkmuffin has been creating a veritable whirlpool of musical chaos. Their debut LP Chartreuse (featuring Patty Schemel of Upset/Hole) is a vicious lure, featuring 10 tracks that bleed heavily with feminine rage & cheeky sass alike. In 2017, Sharkmuffin released their sophomore LP Tsuki (feat. Kim Deuss), followed by their first international tour to the U.K. Tsuki was re-released on cassette and CD via Little Dickman Records on July 13th, 2018, featuring bonus tracks "Liz Taylor" and "Your Stupid Life" (feat the current line-up) before Sharkmuffin embarked on their second tour of the United Kingdom this past August 2018.
In January 2019, Sharkmuffin went on their first European tour of Italy, France, and Switzerland. Their next EP is set to be released in spring of 2019.


Programming descriptions are generated by participants and do not necessarily reflect the opinions of SXSW.
Subgenre: Punk
From: Brooklyn, NY