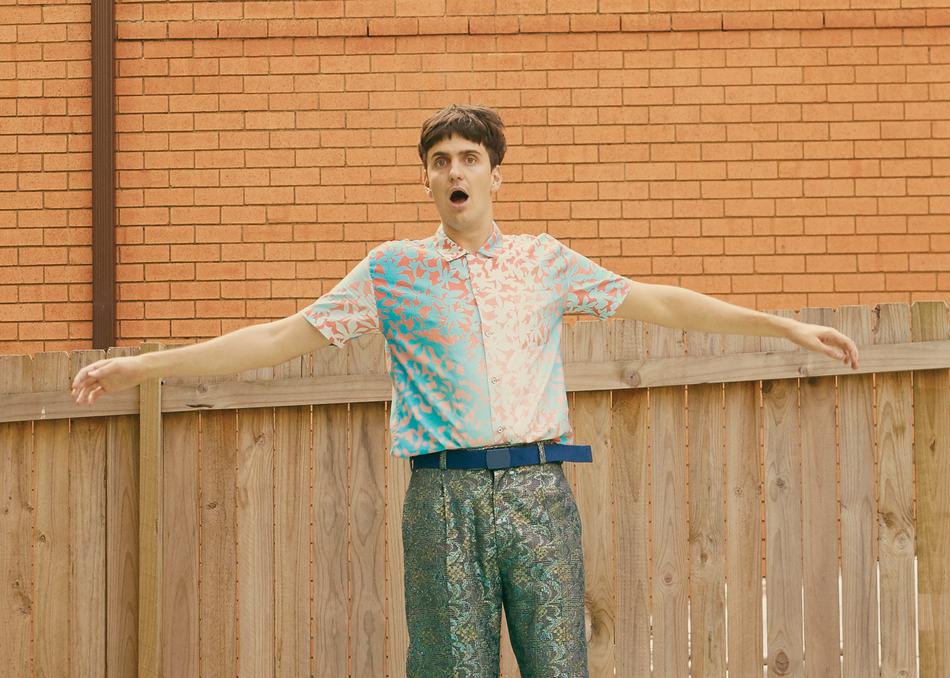 Greenwave Beth - Make Up
One-half of well-loved Sydney band, Flowertruck, Greenwave Beth is the dark electro-pop duo of singer Charles Rushforth and drummer Will Blackburn. Their music captures what frontman Rushforth calls "a dance of agony": that space where we move to the rhythm of our own anxieties and desires. The result is a delicate breed of electronic music – a sound with an angelic John Maus on one shoulder, and a demonic David Byrne on the other. Greenwave Beth released their debut EP "People In Agony" through Dinosaur City Records in 2018, combining the restrictive and industrial sounds of midi-sequenced drum and bass with free form songwriting. It's a coming-of-age story that's unnerving and electrifying at the same time. Greenwave Beth are making their USA debut this March, supporting NZ indie royalty The Chills at sold-out shows in Portland and Seattle before settling into SXSW.


Programming descriptions are generated by participants and do not necessarily reflect the opinions of SXSW.
Subgenre: Indie Rock
From: Sydney, AUSTRALIA