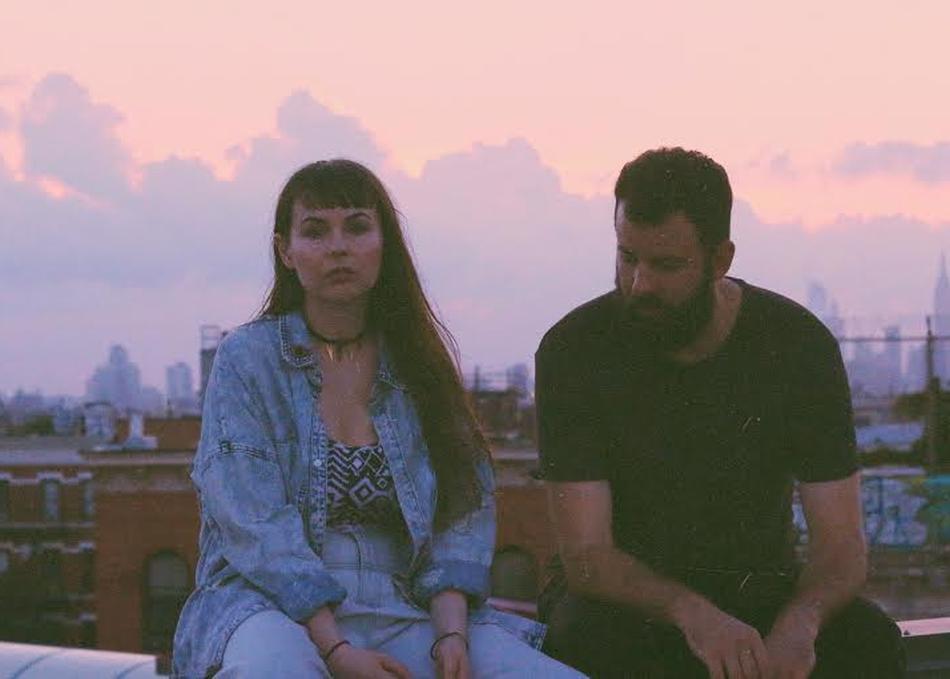 CLAVVS - Lay Back
CLAVVS is a duo of accidental best friends. Amber Renee and Graham Marsh might never have met if not for a last minute text invitation to a stranger's house party. Conversations were shared. Jokes were made. Tunes were played. Soon they were writing the songs that would become their first CLAVVS releases.
Two albums later, Amber and Graham have dialed in their sound, one that merges his obsession with world music sounds and hip hop drums with her imaginative lyrics and off-kilter pop melodies. The result is both familiar and otherworldly, a distinctive sound that has earned the duo praise from Consequence of Sound, Earmilk, and The 405, who calls CLAVVS "indie hitmakers."
Despite their often dark and hypnotic sound, there is something hopeful and human in their music, which is evidenced in the genuine nature of their live show. It's easy to understand why they've shared a stage with fellow indie acts Ibeyi and Rhye. Amber and Graham are energetic and emotive, unafraid to move to their own rhythms.
Perhaps that would make sense, given that Amber grew up performing in musical theater and singing her original Americana songs at local venues. And Graham spent years on the ma


Programming descriptions are generated by participants and do not necessarily reflect the opinions of SXSW.
Subgenre: Indie Pop
From: Brooklyn, NY