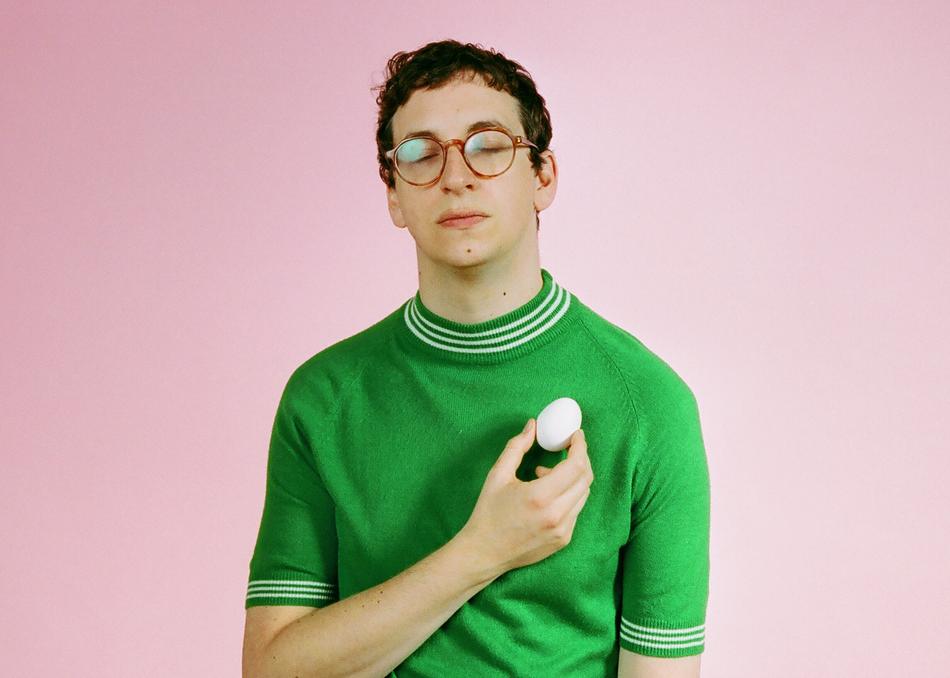 Jerry Paper is descended from artists whose take on pop and rock is idiosyncratic, witty and tongue-in-cheek. His songs recall not just Steely Dan in their jazz / soft-rock stylings, but also the artful intelligence of Sparks or YMO. His tragicomic pop mutations and eccentric live performances have won him fans in Mac DeMarco and Mild High Club, with whom he has shared the stage.
For Like A Baby, his new album out October 12th on Stones Throw Records, Jerry Paper (a.k.a. Lucas Nathan) enlisted the help of Matthew Tavares of BadBadNotGood a.k.a. Matty (who co-produced the album), Weyes Blood, Mild High Club's Alex Brettin, and vocalist Charlotte Day Wilson.
Following albums for Bayonet Records and Orange Milk, Like A Baby continues Jerry Paper's oddball take on synthpop with a renewed sense of clarity and purpose. Nathan cites a vast pool of influences on the record, from fellow pop outliers Prefab Sprout, Todd Rundgren and Steely Dan — "a deep source of inspiration for me" — to classic R&B, Stereolab, avant-garde Brazilian artists, and 70s & 80s Japanese pop.

Programming descriptions are generated by participants and do not necessarily reflect the opinions of SXSW.
Subgenre: Psychedelic
From: Los Angeles, CA