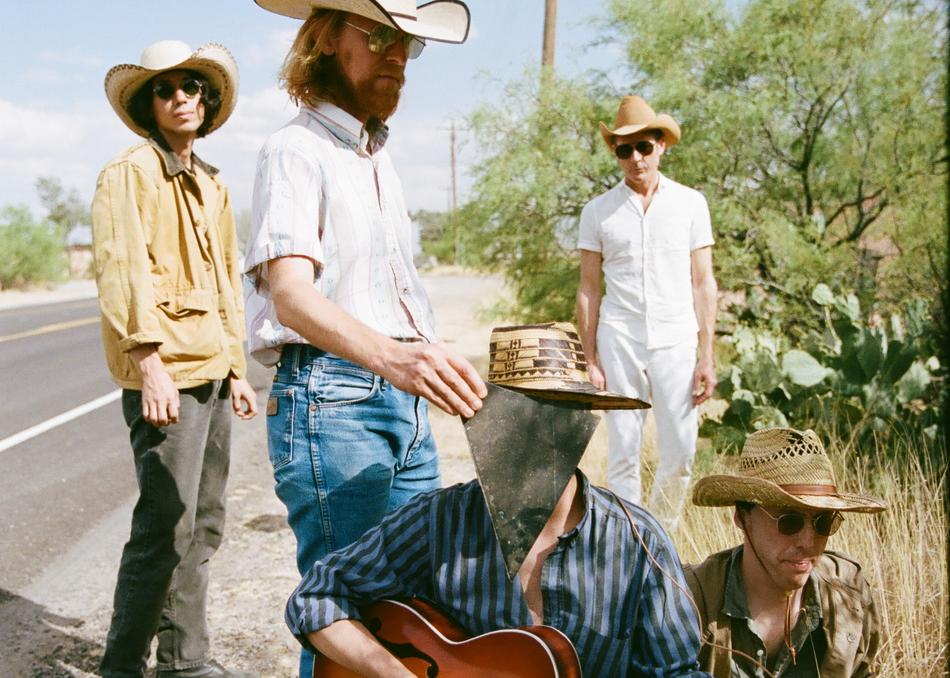 From Atlanta, Georgia, the origins of Deerhunter can be traced back to when frontman Bradford Cox first met guitarist Lockett Pundt at high school. Years later Bradford met Moses Archuleta and started jamming together. Other contributors to Deerhunter since its establishment in 2001 include Josh Fauver, Colin Mee and Whitney Petty. The current incarnation consists of Cox, Pundt and Archuleta plus bassist Josh Mckay and guitarist Frankie Broyles.
After a brief hiatus, during which time Bradford Cox and Lockett Pundt released their own albums as Atlas Sound and Lotus Plaza respectively, a new Deerhunter line-up (with additions of bassist Josh Mckay and guitarist Frankie Broyles) reconvened in January 2013 at Rare Book Studio in Brooklyn, New York. Produced by Nicholas Vernhes and Bradford Cox and recorded in the dead of night, Deerhunter's new longplayer Monomania will be released in May. Monomania finds the group recalling its scrappy punk aesthetic; a perfect nocturnal garage rock album full of the layered and hazy vintage guitar sounds that define them.


Programming descriptions are generated by participants and do not necessarily reflect the opinions of SXSW.
Subgenre: Indie Rock
From: Atlanta, GA