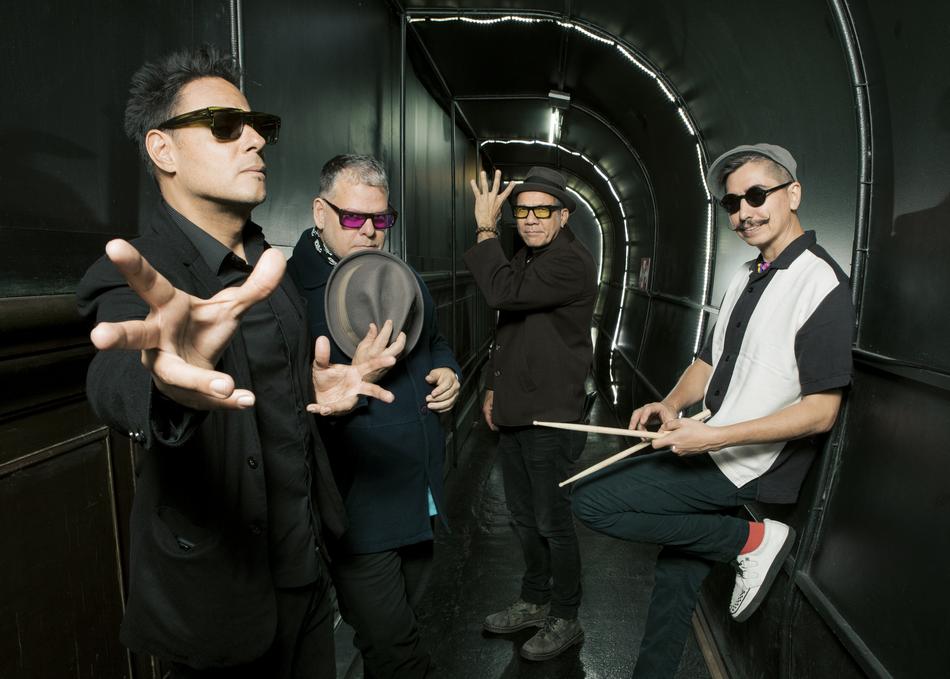 Desorden Público - Ska Mundo Ska
Desorden Público - 2018 Grammy Nominated Venezuelan legendary ska/rock band founded in 1985 in Caracas. The band's music mixes ska, Latin rock, reggae and traditional Latin music styles. The group's lyrics are known for commenting on Venezuela's and Latin America's politics and society. Influenced by the English 2 Tone movement, Desorden Público's embraces different languages and promotes racial and social tolerance. The band has a dozen or so releases to their name and have had platinum sales, No. 1 and top 10 hits. They have tours that have taken them all over Latin America, North America and Europe.
Its founders Horacio Blanco and Jose Luis "Caplís" Chacin started their careers as DJ's in the Caracas underground. The name of the band satirized the trucks of Public Order of the Venezuelan National Guard. As DJ's Horacio and Caplís specializing in British ska punk, new wave and reggae Jamaican: all these sounds will be direct influence on the first novel repertoire.
Shortly later, the incorporation of other musicians, including Danel "Dan-Lee" Sarmiento and Oscar "Oscarello The Magnificent" Alcaíno will give Desorden Público its sonic, graphic and image personality.


Programming descriptions are generated by participants and do not necessarily reflect the opinions of SXSW.
Artist is seeking the following professional connections: Brand Partnership, Gear Endorsement, Distribution - US, Distribution - UK/Europe, Distribution - Worldwide, Booking Agent - US, Booking Agent - UK/Europe, Booking Agent - Worldwide, PR/Publicity Agency
Subgenre: Fusion
From: Caracas, VENEZUELA