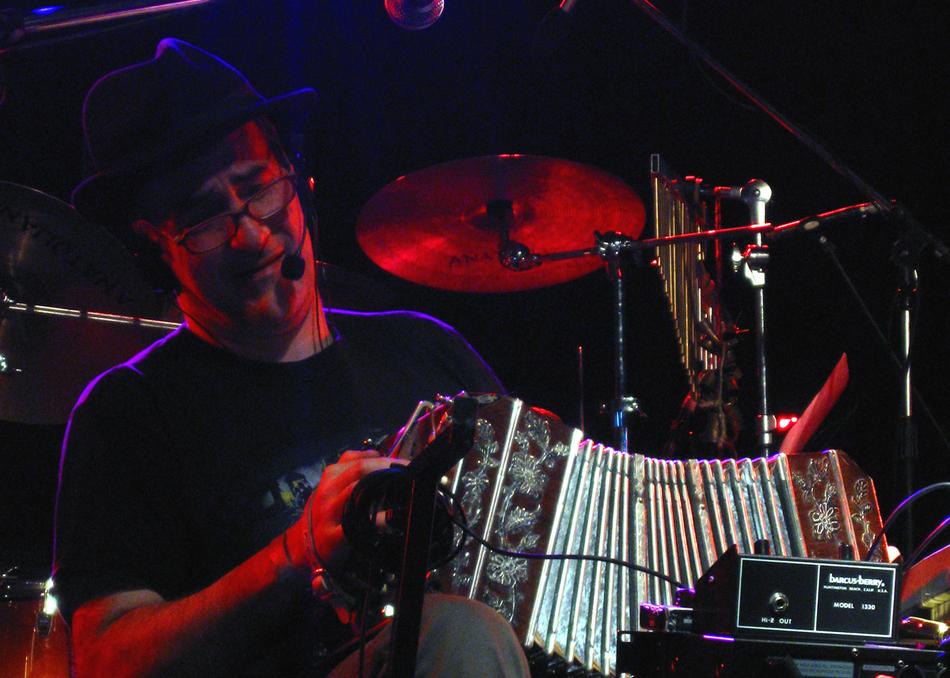 Returning to SXSW after multiple appearances since its US premiere in 2008, Zona Tango can be defined as the most eclectic project of the Argentine gifted composer, arranger and multiinstrumentalist Pedro Menéndez: a galvanizing force blending electronics, tango, jazz, folk and contemporary elements beyond any traditional limits.
Recognized as a pioneer of the avant-garde fusion style in his country, Pedro Menendez's unique performance and composition style can be appreciated throughout his vast discography and a long career of national and international live performances in Latin America, North America, Europe and Taiwan.
"Zona Tango Meets Hispanoamerica" is the 4th coming work of Zona Tango: a new mix challenge of Spanish roots and Tango cadences..


Programming descriptions are generated by participants and do not necessarily reflect the opinions of SXSW.
Subgenre: Electronic
From: Buenos Aires, ARGENTINA