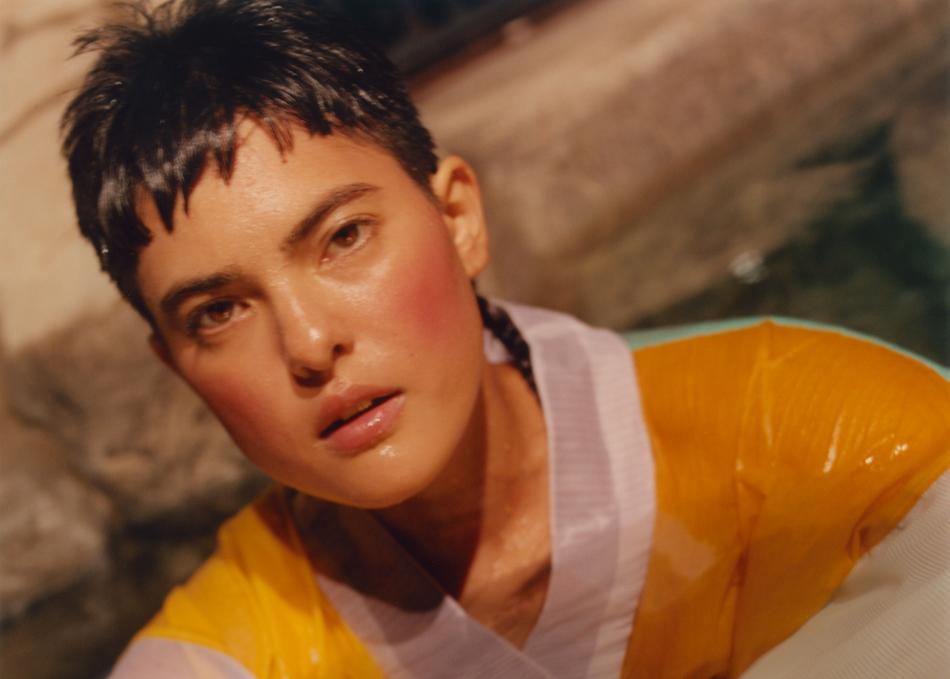 Miya Folick - Premonitions
Miya Folick's debut album Premonitions — out on Terrible Records and Interscope — is a vision of a more compassionate human future. "I wanted to imagine an existence that's more natural — where we understand ourselves with more subtly," Folick says. On Premonitions, she creates a communal world where people care for each other, are demanding of each other, and, sometimes, just want to be alone.
Pervading Folick's distilled, haunting, and emotionally immediate first two EP's -- Strange Darling (2015) and Give It To Me (2017) -- is a sense of deep empathy and desire for connection, but also a tendency toward solitude. Perhaps these themes can be traced to her upbringing in the Jōdo Shinshū Buddhist tradition, where her parents taught her about living with mindfulness — though, she says, she doesn't always remain true to this in her own life. Or, it could be from the eternal sense of not quite belonging that Folick has carried since growing up as a child of mixed heritage in the suburban neighborhoods of Santa Ana, California. Being an outsider created a tendency in Folick to observe the nuances of how others experience connection or lack thereof.


Programming descriptions are generated by participants and do not necessarily reflect the opinions of SXSW.
Subgenre: Alternative
From: Los Angeles, CA