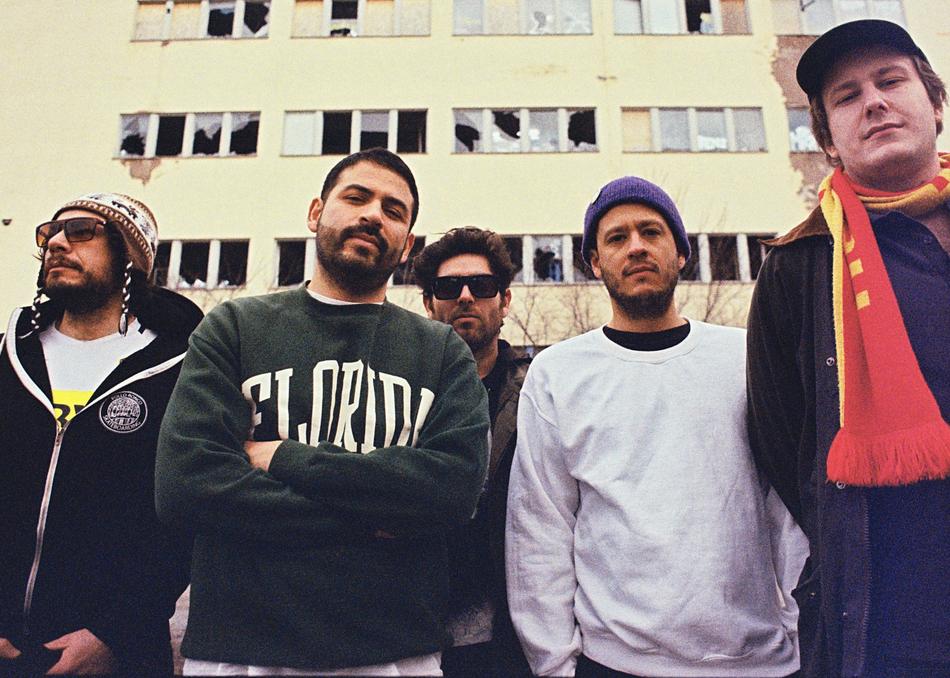 Sudakistan - Two Steps Back
Regarded by many as "the best live band in Sweden", few bands can chalk up their signature musical style to the contrasts between their roots and their adopted hometown, but Sudakistan are one of them. The Stockholm five-piece announced their arrival on the punk scene proper in furious fashion with their incendiary debut record, Caballo Negro, by 2015; unsurprisingly for so an ambitious and irresistibly energetic album, it met with rave reviews across the board. What made it stand out from The crowd, though, was its interpolation of the band's backgrounds. Of Sudakistan's five members, only guitarist Arvid Sjöö is Swedish born-and-wide. The other four - frontman Michell Serrano, bassist Maikel Gonzalez, percussionist Carlos Amigo and drummer Juan Jose Espindola - all hail from South America and latin musical influences are a key part of their sound, particularly in terms of rhythm and groove; lay guitars and vocals that recall the likes of Oh Sees, At the Drive-In and Death from Above over the top of that and you have a potent clash of styles that elevates Sudakistan above their peers.


Programming descriptions are generated by participants and do not necessarily reflect the opinions of SXSW.
Subgenre: Psychedelic
From: Stockholm, SWEDEN