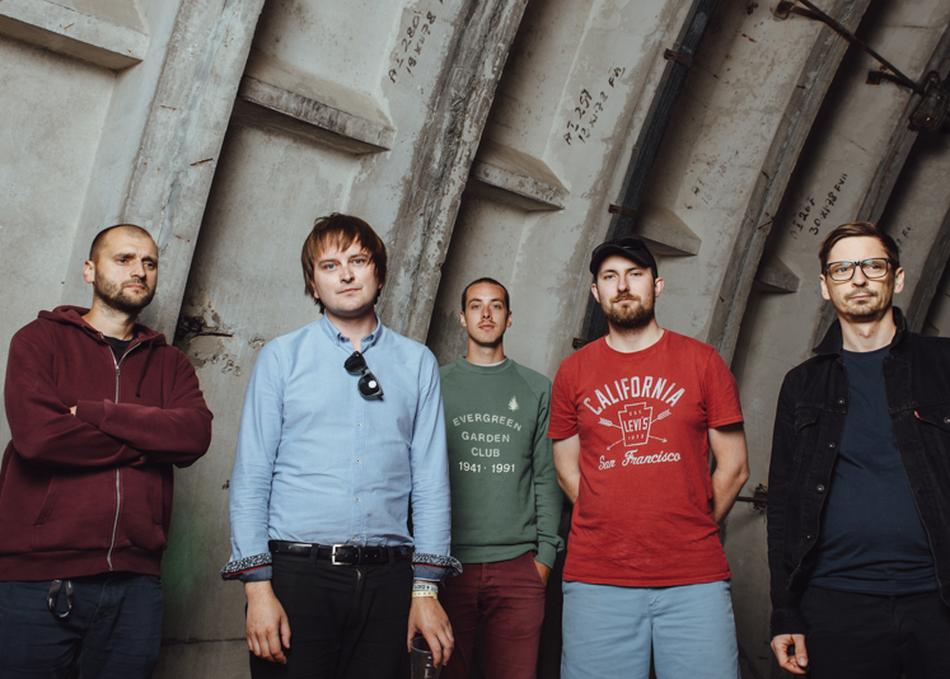 credit: ©Ben Bentley for NME
Trupa Trupa - Dream About
Trupa Trupa are Grzegorz Kwiatkowski, Tomek Pawluczuk, Wojtek Juchniewicz and Rafal Wojczal. They made their first international appearance in 2015 with the album "Headache" published by a British label Blue Tapes and X-Ray Records. A year later, they signed to French Ici d'ailleurs, where they released a remastered version of "Headache" on vinyl. In 2017, in cooperation with their British and French labels, the band recorded "Jolly New Songs", also published by Japanese Moorworks. In recent years Trupa Trupa did an extensive touring, playing at the SXSW, Primavera Sound, Iceland Airwaves, Colours of Ostrava, Waves Vienna, Eurosonic, Liverpool Sound City, to name a few. At the end of 2018 Trupa Trupa signed to Sub Pop Records. Their first release with the new label is a single "Dream about" published on 26 February 2019. The premiere of their first album with Sub Pop is planned later this year.
*"On their nimble new LP, the Polish quartet Trupa Trupa bring some poetry and subtlety to psychedelic rock." - Pitchfork
*Trupa Trupa's debut in the Rolling Stone magazine as one of the best acts at last year's SXSW Festival!


Programming descriptions are generated by participants and do not necessarily reflect the opinions of SXSW.
Subgenre: Psychedelic
From: Gdansk, POLAND