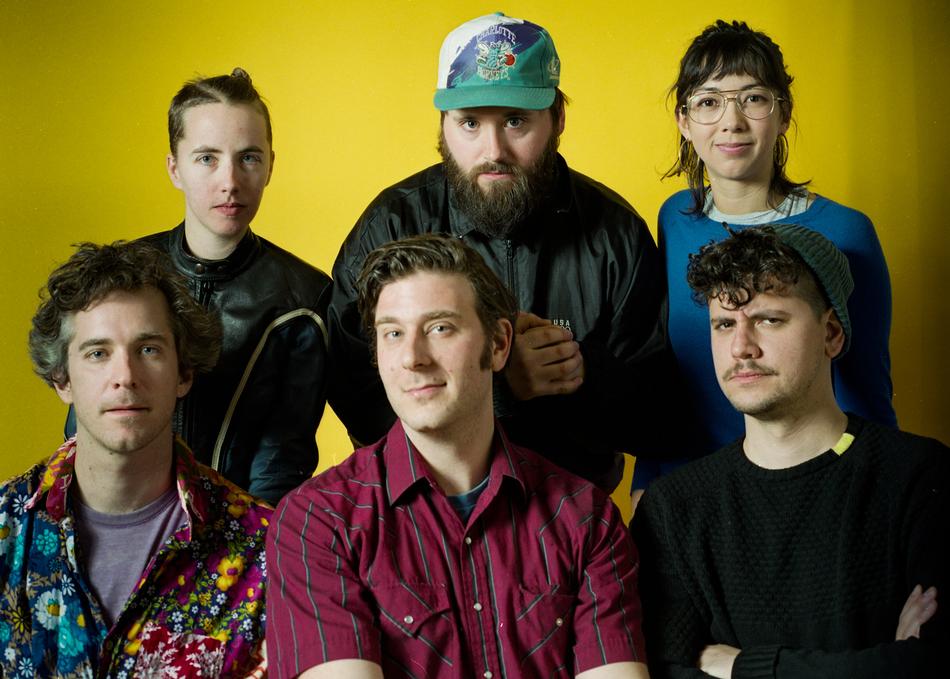 The Curls - Tidal Wave
The Curls claim to hail from Chicago but seem to mentally reside in outer space or perhaps Hollyweird. The general consensus is that these people are total nutballs and must be "on something" to come up with this stuff.
Led by enigmatic and universally respected band leader Mick Fansler, the sextet blends genres like these health nuts blend smoothies. Their music has been labeled as Psych Pop, Art Rock, Nu-Angular Guitar, Real Chicago Blues and even Hardcore Experimental Adult Contemporary. The Harvard Crimson reported, "The Curls are a fun, nostalgic sextet whose genre fluidity necessitates a string of hyphenated descriptors—art-funk-jazz-psycho-punk-pop-rock doesn't even cover all the bases."
An impressive and widely regarded performance at Pitchfork Music Festival 2018 has led to a growing and unstable fanbase. The Curls have shared stages with popular music greats like Tame Impala, Courtney Barnett, Maps and Atlases, Post Animal and Texas Fred. The group's 2017 record SUPER UNIT received approval from legendary guitar rocker Adrian Belew (King Crimson, Talking Heads). Belew raved typing in all caps via Facebook Messenger, "I LIKE IT!"


Programming descriptions are generated by participants and do not necessarily reflect the opinions of SXSW.
Subgenre: Indie Pop
From: Chicago, IL