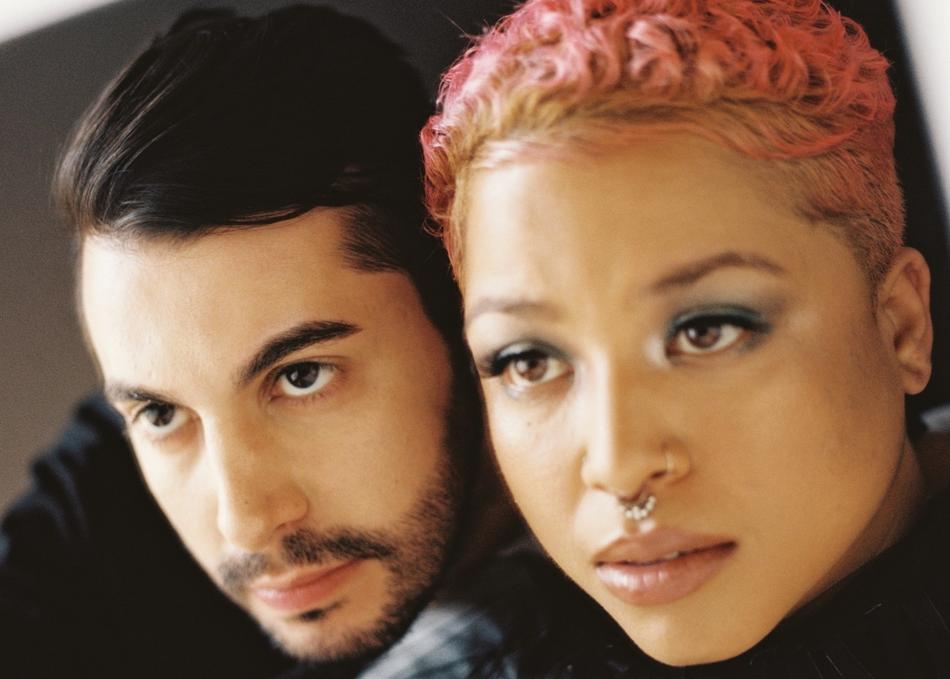 DRAMA - Ready For Love
Chicago-based duo of Na'el Shehade and Via Rosa conjure up an alluring brew of R&B and dance music. Both members carry considerable musical backgrounds individually. Born in Austin and eventually raised in California, Via's parents were hippies that played in a reggae band. At 14 she began making music on her own. She eventually moved to Chicago in 2010 and released her debut the DeathViaLove EP on Soundcloud in 2014. The Chicago-born Na'el came from an immigrant family. He started DJ'ing parties before he even reached his teenage years. He began making music at the age of 13 and started producing and engineering professionally in college. The duo eventually came to meet through their mutual friend Jean Deaux. They decided to go into the studio and collaborate on music with no rules, just two musicians allowing each other to be free to express themselves. The stark differences in their backgrounds lent to them creating something truly unique and engaging. Soon after DRAMA was born. They self-released their debut Gallows in 2016. In 2018 they began touring extensively and dropped a cover of Everything But The Girl's Missing and their follow up EP Lies After Love.


Programming descriptions are generated by participants and do not necessarily reflect the opinions of SXSW.
Subgenre: Electronic
From: Chicago, IL