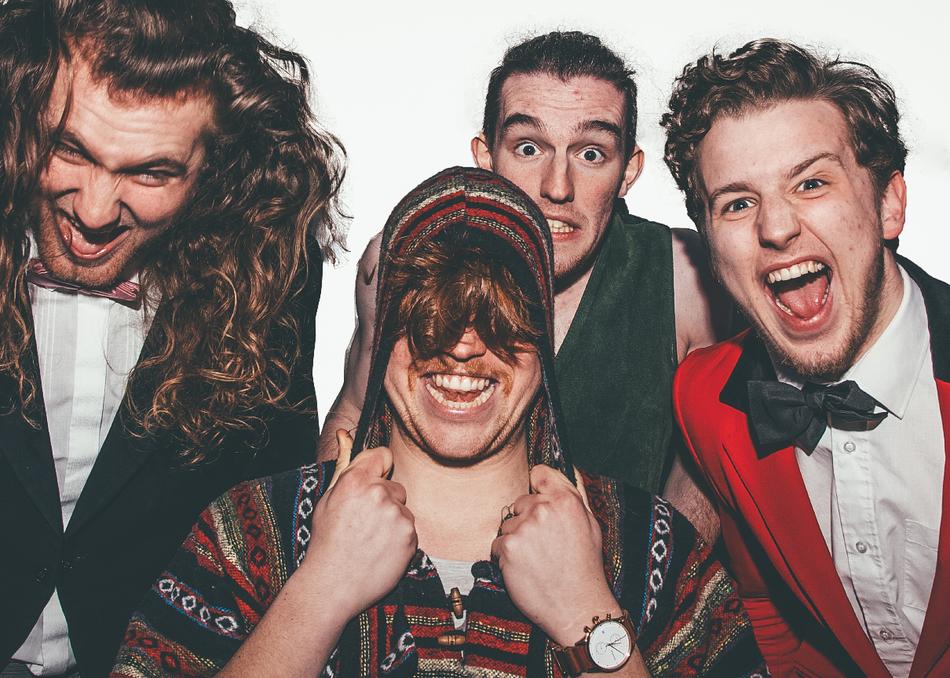 Hunkpapa…..shh, it's a secret……
Vox / Gtr: Weston
Bss / Vox: Paddy
Gtr / Vox: Johno
Drm / Vox: Matt
We formed in October 2017 and haven't officially released a damn thing yet, but since then we've:
Had multiple plays on BBC Radio One!
Had a dedicated TV3 Breakfast Show segment!
Recorded a three song BBC Radio session broadcast nationally on the Across The Line show!
Gained over 165,000 Streams on Spotify!
11,298 monthly followers on Spotify!
Had our first ever show be a complete sell out!
Sold out, in advance our first ever London show in June 2018
Been confirmed for the Back Yard / Moira Calling summer festivals!
Sold 1,550 tickets over our first three concerts EVER!!!!
Quotes:
"I'm blown away by how good Hunkpapa are. One of the best band's I've seen in ages - massive, massive tunes."
Phil Taggart, BBC Radio 1
Alt Rock from County Armagh with a wild, infectious and potentially fascinating edge.
Jim Carroll, Irish Times
Just incredible live
Rigsy, BBC Radio Ulster
One of the most exciting acts I've seen in years
Peter Cinnamond, BBC Radio Ulster


Programming descriptions are generated by participants and do not necessarily reflect the opinions of SXSW.
Subgenre: Post-Rock
From: Belfast, UK-N. IRELAND