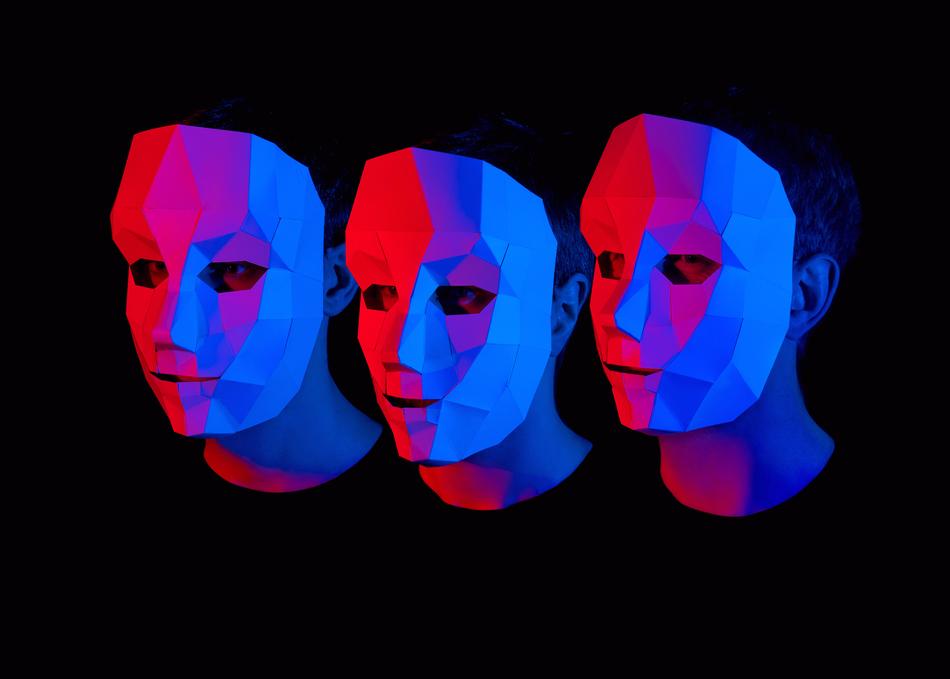 credit: Photo by Matthew Cawrey. Masks by Wintercroft Masks
After releasing their debut album, a monstrous slab of dark experimental rock Yours Sincerely Dr. Hardcore in 2012 and at the peak of their sci-fi powers Wrexham's Gallops soon announced they were no more and broke up in 2013. In 2016, almost three years to the day, they announced their return. After awaking from their nap, they have done so revitalised, rejuvenated and driven, creating an album that has stretched their horizons even further and is driven by the propulsive charge of electronic music. In January 2017 they announced the upcoming release of their second LP 'Bronze Mystic' on the Blood & Biscuits label. Release on April 21st 2017, the record matches the band member's fuller sense of scope and vision; the sputtering electronics, and often-elongated guitar wails, recall the dystopian visions as depicted in the finest 1980s horror and sci-fi films. There are moments of soaring post-rock, humming dark ambience, esoteric offshoots, bubbling electronics and industrial-tinged noise. 2018 saw Gallops take their Live AV show on the road, with critically acclaimed performances at Roadburn Festival and Arctangent. They will release their third LP in 2019.


Programming descriptions are generated by participants and do not necessarily reflect the opinions of SXSW.
Artist is seeking the following professional connections: Label, Distribution - US, Distribution - UK/Europe, Distribution - Worldwide, Booking Agent - US, Booking Agent - Worldwide, Publishing, Sync/Music Supervisors
Subgenre: Avant / Experimental
From: Wrexham, UK-WALES