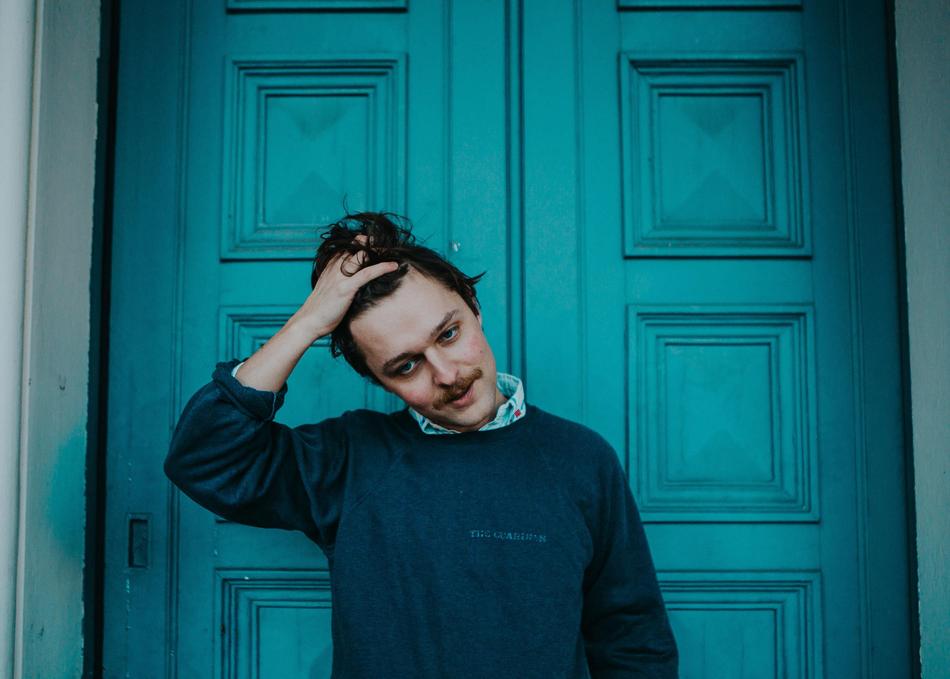 credit: Wrapped in Plastic
Joshua Burnside - Black Dog Sin
Northern Irish experimental folk songwriter and producer Joshua Burnside is something of a regional anomaly. With a brooding, powerful sound echoing artists of places afar and time long gone, his enthralling craft defies local comparison in striving towards an aesthetic as much as visual as it is sonic. Balanced with a diverse palette of sounds, Burnside deftly blends alt-folk and elements of the Irish folk song tradition with South American rhythms and Eastern European influences, whilst introducing synthetic and found-sounds, synths loops and crunching beats to create a stormy world that shifts and swirls perspective like a lingering lucid dream. Live though the band aren't afraid to rock and have raised many a roof
Joshua Debut album EPHRATA won the Northern Ireland Music Prize and racked up 8 million plays on Spotify and counting , he has written a follow up and is also releasing a live album to co-incide with his visit to SXSW 2019

Programming descriptions are generated by participants and do not necessarily reflect the opinions of SXSW.
Artist is seeking the following professional connections: Label, Brand Partnership, Gear Endorsement, Distribution - US, Booking Agent - US, PR/Publicity Agency
Subgenre: Electronic
From: Belfast, UK-N. IRELAND