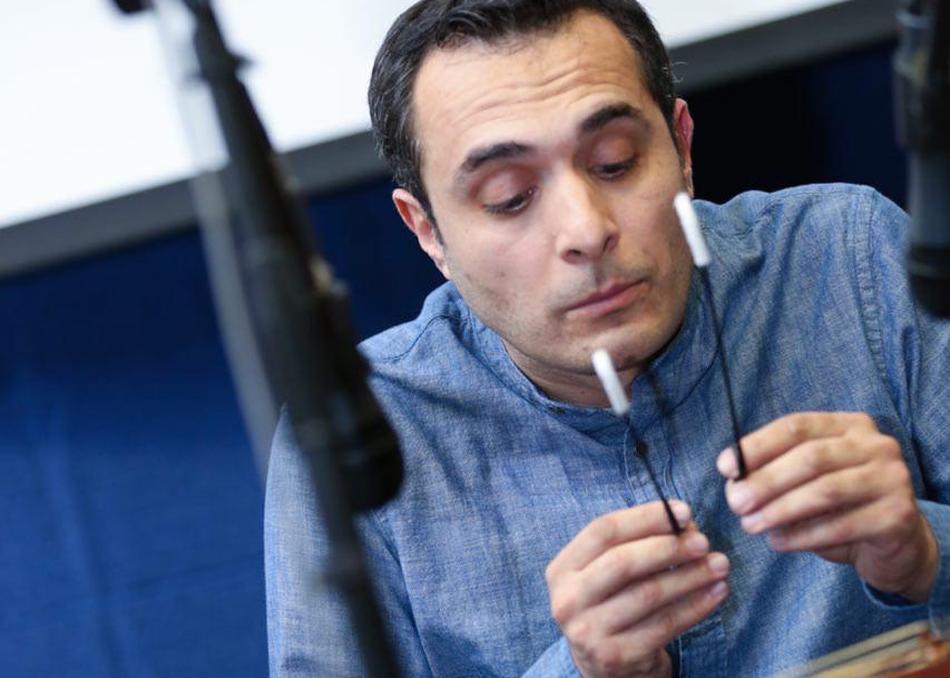 Ehsan Matoori was born in 1979 in Iran. At the age of 9 he began learning the Santoor based on Maestro Faramarz Payvar's method. He studied instrumental and vocal Radif (the Persian musical repertory) with Parviz Meshkatian and Pashang Kamkar. In 2001 he became a Santoor teacher at the Center of Art and Culture in Isfahan and several music schools in Tehran. The traditional style of Santoor playing, however, did not satisfy Ehsan's creative and searching soul. He was looking for expanding his techniques through learning a modern style of playing Santoor, so he took lessons from Ardavan Kamkar.
After moving to the USA in 2013, Ehsan has performed with some well-known world music masters including Sandeep Das, Jamal Mohamed, Paul Sriji, Maeve Gilchrist, Matthew Coley, Andrew Bleck, and Taher Khan. He has also been a member of SMU world music ensemble since 2013 and also been a member of the Silk Road GMW as a faculty assistant and performer since 2016. He is the artistic director of the AramArt world music Young ensemble. He will release his new album in collaboration with Mohsen Namjoo in April-2019. His recent perforamnce will be with Irving Symphony Orchestra in Jan 2019.


Programming descriptions are generated by participants and do not necessarily reflect the opinions of SXSW.
Subgenre: Fusion
From: Dallas, TX