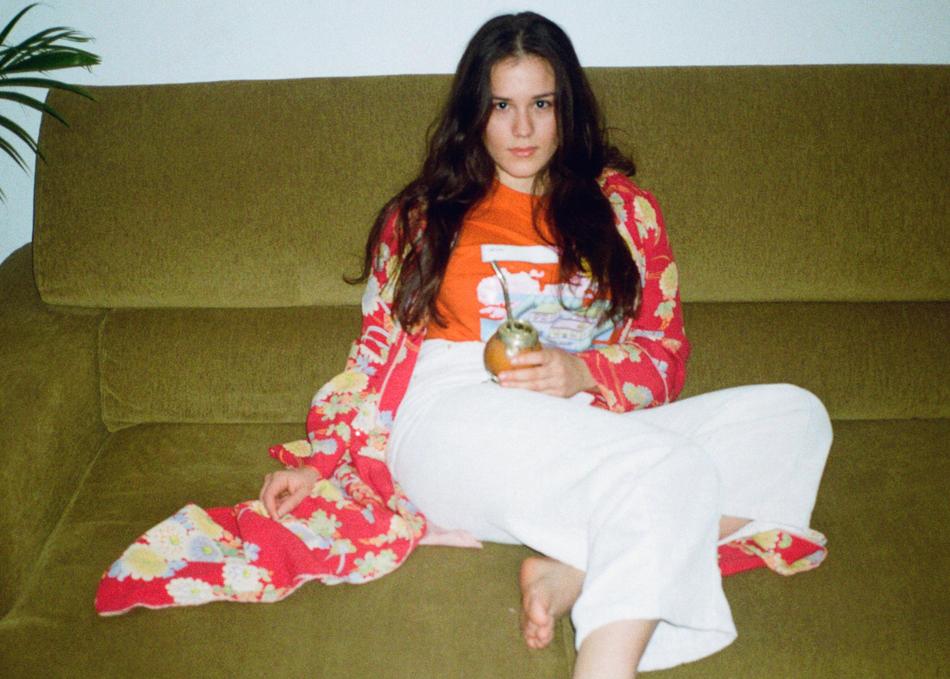 credit: Charlotte Patmore
Malena Zavala - Should I Try
When Malena Zavala sings, time seems to stand still. Her haunting voice is hypnotic, her sensual songs like spells that sweep you out of the everyday and off to somewhere exotic. As a baby, Malena sang herself to sleep. As a musician, she may have magical powers.
Aliso, her debut album, both drifts like a dream and packs a powerful punch. Entirely written, played and produced by Malena, its ten tracks owe a debt to Beach House, Brian Eno, Tame Impala, Cuban folk musician Silvio Rodriguez and an addictive Argentinean tea called Yerba Mate that fuelled its recording. Its songs are as much about capturing emotions as they are about telling tales. Its spectral beauty is bewitching.
Having sung since her teens, but never previously written or produced, Malena took a freewheeling approach to composing. She made the album, mostly in her parents' garage, as an experiment more than an introduction, intending to upload it to Soundcloud to see if anyone noticed...
Following her debut release and heavy touring around Europe and the UK with Lord Huron, Middle Kids and multiple festival appearances, Malena makes her first US appearance at SXSW 2019.


Programming descriptions are generated by participants and do not necessarily reflect the opinions of SXSW.
Subgenre: Alternative
From: Buenos Aires, ARGENTINA