Drinking Boys and Girls Choir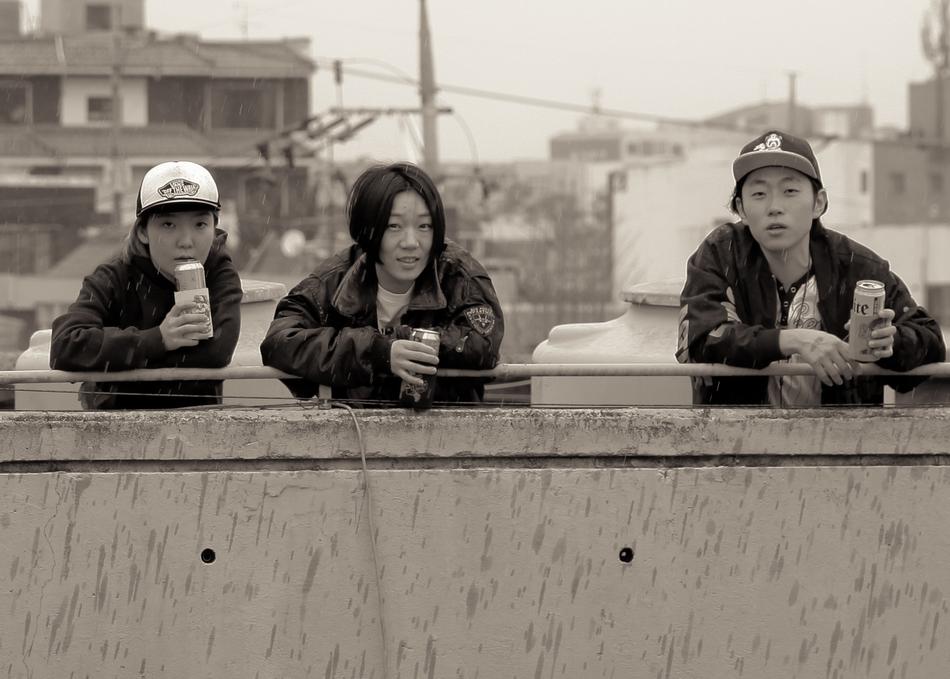 Drinking Boys and Girls Choir - National Police Shit
Drinking Boys and Girls Choir are a skate-punk trio from Daegu City, Korea. Formed in 2013 when two drummers MJ and Meena shared a rehearsal space, decided to form a band. Meena switched to Bass and guitarist Bondu (who had just finished his military service) answered their ad.
All three DBGC members write and sing in Korean and English making for a dynamic sonic range embracing melodic hardcore, pop-punk and indie rock. Their songs tackle unreasonable governmental power, discrimination and the differences that cause schisms between people. Inspired by Sum41, NOFX and Daegu's 90's/00's hardcore punk/indie-rock scene before it moved to Seoul, the band are very passionate about not moving to the capital and nurturing their home scene.
In 2017 MJ suffered a motobike crash and the band took a hiatus for a year while awaiting her recovery.
The band signed to Damnably Records in the summer of 2018 to release debut album "Keep Drinking!!".
[Programming descriptions are generated by participants and do not necessarily reflect the opinions of SXSW.]
Artist is seeking the following professional connections: Gear Endorsement
Subgenre: Pop Punk
From: Daegu, SOUTH KOREA