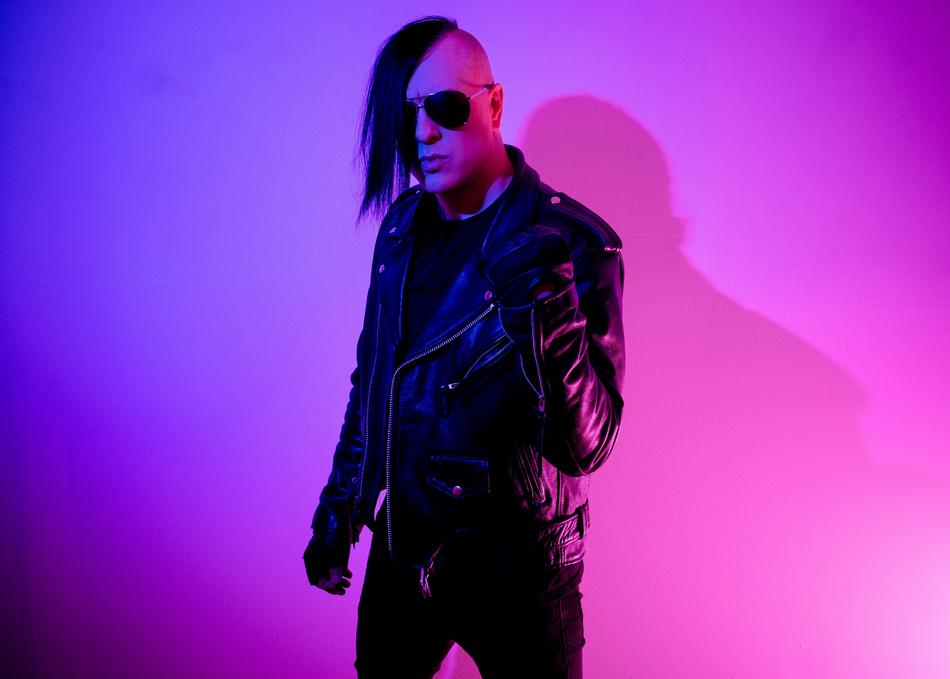 Andy Deane grew up loving the horror movies and romantic comedies of the 80s. He could watch Michael Myers taking out promiscuous teens for 90 minutes and then shift gears to find out who Molly Ringwald was going to choose to be with at the school dance. There was inspiration to be found at both ends of the spectrum... the horrific and the beautiful, the tragic and the hopeful. Either way, a great soundtrack was the one thing that could put a film over the top.
This dichotomy shapes The Rain Within's sound in many ways; The cold synthesizers of John Carpenter and Vangelis colliding with the soulful, catchy pop structures of The Psychedelic Furs and Depeche Mode. Dance beats pound a path to the future as heartfelt lyrics draw the listener back to the past.
Atomic Eyes is the latest release for The Rain Within and is easily Andy's most ambitious work to date. This album merges synthwave and sythpop while breaking every rule for each along the way. The record manages to be more aggressive, visceral, and upbeat, all the while maintaining a sound that is uniquely his own. The Rain Within has successfully built a bridge between the 80s and today's audience.


Programming descriptions are generated by participants and do not necessarily reflect the opinions of SXSW.
Subgenre: Synthpop
From: Charlottesville, VA