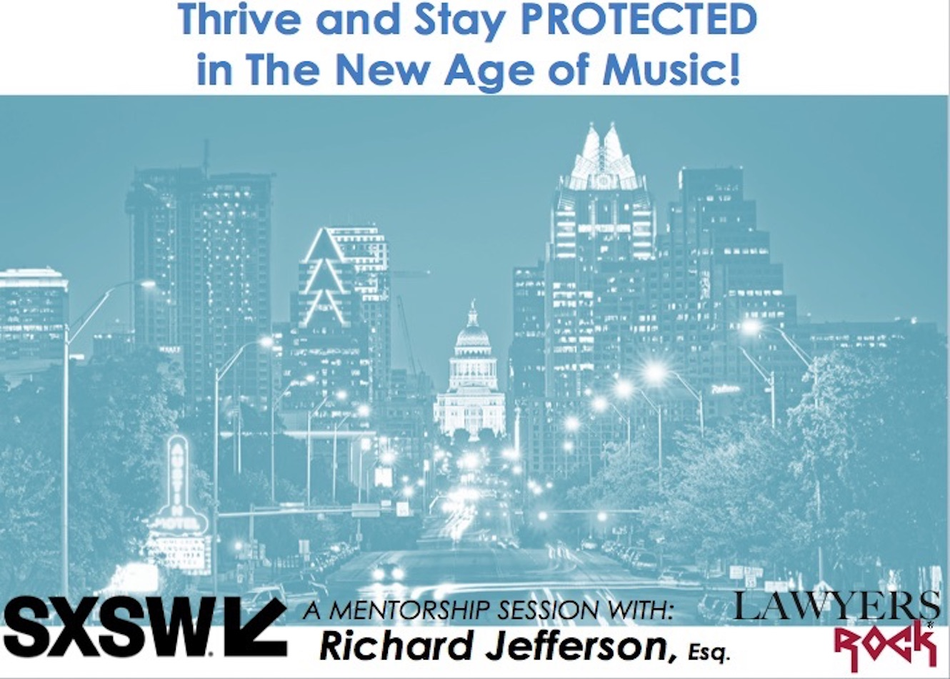 This session requires RSVP, and access will only be available to badge types listed under "Primary Access." The RSVP for this mentor session is now closed.
Signing up to speak with Richard Jefferson is highly recommended if you're interested in setting up music companies, protecting music (Copyright), protecting Brands (Trademark), negotiating music contracts and communicating the latest legal trends in music (Without Legalese!).
Richard is a founding partner of M.E.T.A.L.® Law Group, LLP (Los Angeles, CA). He has represented major and indie record labels, publishers, music catalogues, producers/composers, artists, and tech companies. Over the past two decades, he has provided legal commentary for publications, TV, and digital media; presented at prominent conferences; and is a recommended attorney for many organizations. He also runs the award-winning blog, LawyersRock.com, which educates industry professionals.
You can see Richard's full bio on his speaker page.
[Programming descriptions are generated by participants and do not necessarily reflect the opinions of SXSW.]