Pathfinder Card Game Open Play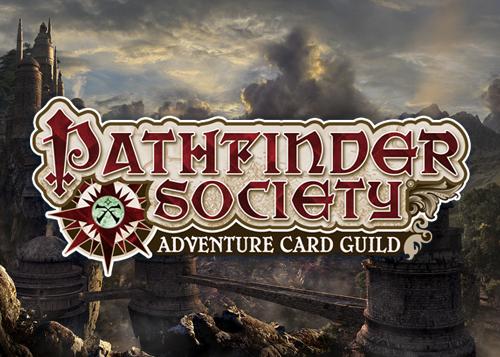 Demonic Politics - Mendev needs champions, and you have answered the call. You've marched into the desolation of the Worldwound, a vast wasteland laid low by the depredations of invading demons. Scouts have sighted brimorak demons on patrol—fiery goat-headed monsters often recruited as infantry for demonic legions—accompanied by walking corpses freshly animated from their graves. Far from civilization, an outsider commander has forged this alliance between demons and the dead. Your quest is simple: hunt down the villain leading this army of the damned, corner him where he can't escape, and eliminate him to break the alliance. His demise will bring Mendev's champions one step closer to liberating the tortured wastelands of the Worldwound.
Learn how to play the Pathfinder Card Game in this introductory 1 hour session. Sign up for this open play session at the Tabletop Experience anytime before the official start time!
[Programming descriptions are generated by participants and do not necessarily reflect the opinions of SXSW.]