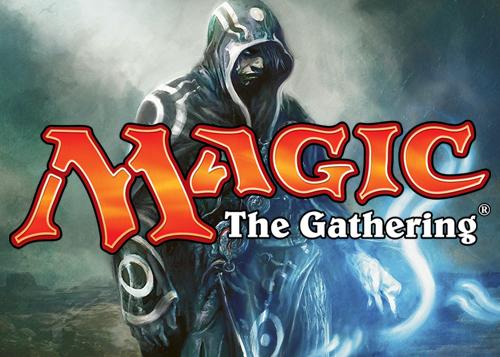 Bring along a friend or pair up with new ones while playing this interesting take on Magic: The Gathering! Two-Headed Giant is a fun multiplayer format where two-player teams battle against one another and take all actions as a team rather than individually.
Each team will receive 8 packs to build two 40 card decks. Players earn 10 Cascade Games Prize Tokens for participating, 20 Tokens for each win and 30 bonus Tokens for a 3-0 record.
This is a Swiss Style, Open Sign Up tournament. Register for this tournament at the Tabletop Experience anytime during each day before its official start time.
Cascade Games Event Kits are required for participation, and will be available for purchase in the Cascade Games retail area.
[Programming descriptions are generated by participants and do not necessarily reflect the opinions of SXSW.]