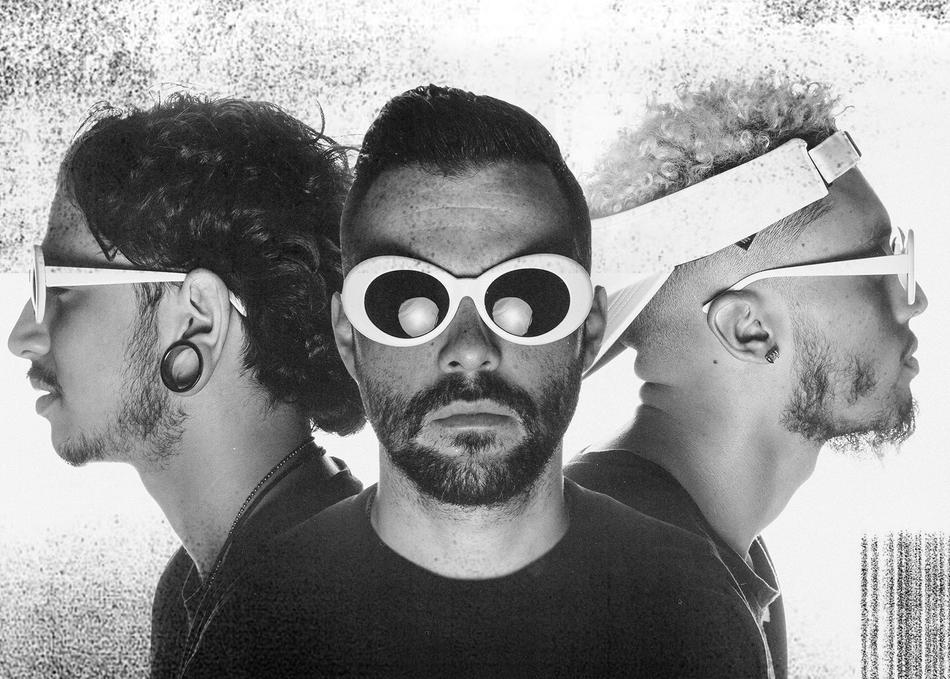 Doble Porcion - Henry Hill
Doble Porción it's a mixture of sweet and sour. The sacred feeling of sinning brings a satisfaction that comes only following the own intuition. More than a simple pose, DP it's a faithful commitment to a living style.
Our music is where we mix rawness with fantasy itself, where we show that our mistakes from time to time, are even worth highlighting. In our music is where we bare ourselves, so much sometimes, that you can feel like hiding from our other self, the conscious. We're a musical triangle where every sound that comes in gets transformed and reconstructed. We're a trinity that allows us to expand the spectrum from the dichotomy of simply yes or no to a more complex "what if"; that's where our ideas get shaped, that's us, music ideas that always take different shapes.
Our art starts with three individuals, first of all, there's Soul AM, besides being the producer, he's also our live DJ. Then comes the one who fiddles with the humming and flows alongside writing all his rhymes for the songs, he's Métricas Frías, mic one of DP. Last but not least, on the second mic of DP, there's Mañas Rufino; who writes his own lyrics and with his empirical knowledge, arranges the songs.
*Programming descriptions are generated by participants and do not necessarily reflect the opinions of SXSW.
Artist is seeking the following professional connections: Label, Distribution - Worldwide, Booking Agent - Worldwide, Producer/Studio Engineer, Publishing, Sync/Music Supervisors
Subgenre: Trap
From: Medellín, COLOMBIA