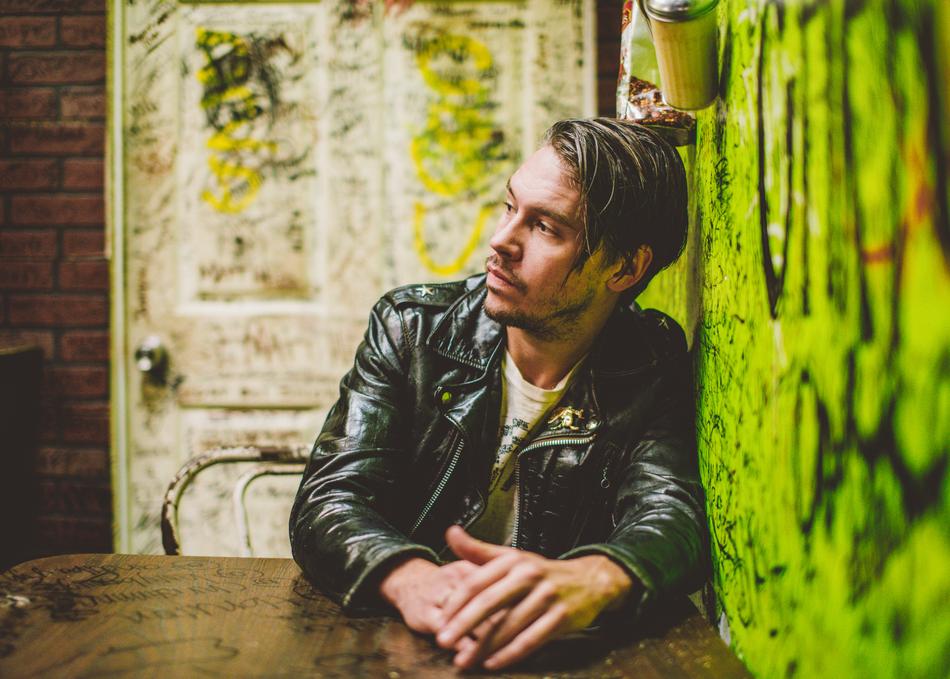 Jonathan Tyler did the rock star thing.
He played Austin City Limits, Bonnaroo, Hangout Fest and the Voodoo Experience. He performed on Jimmy Kimmel Live!, and toured alongside AC/DC, ZZ Top, Grace Potter, and Kid Rock. His 2010 LP Pardon Me for Atlantic Records with backing band The Northern Lights reached No. 8 on the Billboard Modern Rock chart. His songs were featured in such television shows as Boardwalk Empire and Friday Night Lights.
It was everything he thought he'd wanted. It was everything he'd signed up for. But it wasn't really him.
"I knew what I was getting into," Tyler says now, removed enough from that whirlwind to have gained some perspective on it. "I knew what would happen when we signed with Atlantic. Then I got over it."
These days, Tyler really does come off as a changed man – in person and on record alike. He's more introspective, more focused. His shoulders are less slumped, as if a heavy burden has been lifted. It has: Holy Smokes, his forthcoming third proper LP, finds Tyler shed of major-label constraints, bearing his soul as songwriter who's seen the top of the mountain and now seeks a different kind of climb, one filled less with flash and more
Subgenre: Americana
From: Nashville, TN