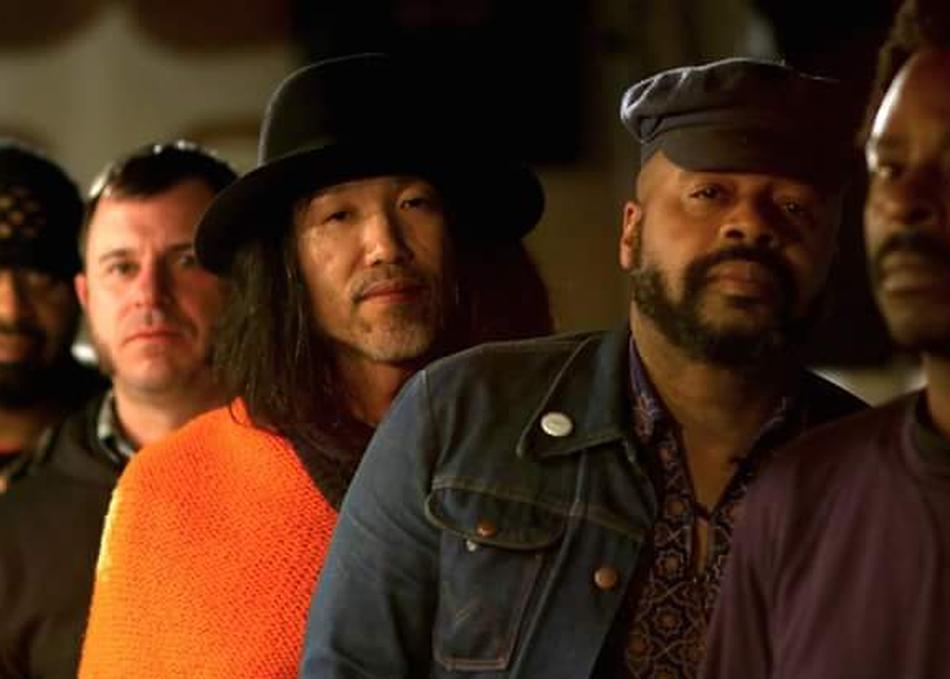 The Veldt are identical twins Daniel (guitar, vocals) and Danny Chavis (guitar), Hayato Nakao
(guitar/bass) and Marvin Levi (drums) and Alex Cox (bass). Upon signing to Capitol Records in 1989, they recorded a debut album with Cocteau Twins dream-gaze guru Robin Guthrie, which was never released, and then recorded a new one, called 'Marigolds', with Lincoln Fong (Moose). After switching labels, Mercury Records released 'Afrodisiac' in 1994, produced by Ray
Shulman (The Sundays, Bjork, Sugarcubes), before changing their name to Apollo
Heights (they have since changed it back to The Veldt). Earlier this month, Pitchfork included
this album in their top 50 shoegaze albums of all time, calling this "the great lost American
shoegaze classic, with influences from Prince to Cocteau Twins to A.R. Kane to the Jesus
and Mary Chain (who contributed a remix) fused into something beautiful and unique".
Artist is seeking the following professional connections: Management, Gear Endorsement, Booking Agent - US, Booking Agent - UK/Europe, Publishing
Artist is seeking the following professional connections: Management, Gear Endorsement, Booking Agent - US, Booking Agent - UK/Europe, Publishing
Subgenre: Indie Rock
From: Raleigh, NC