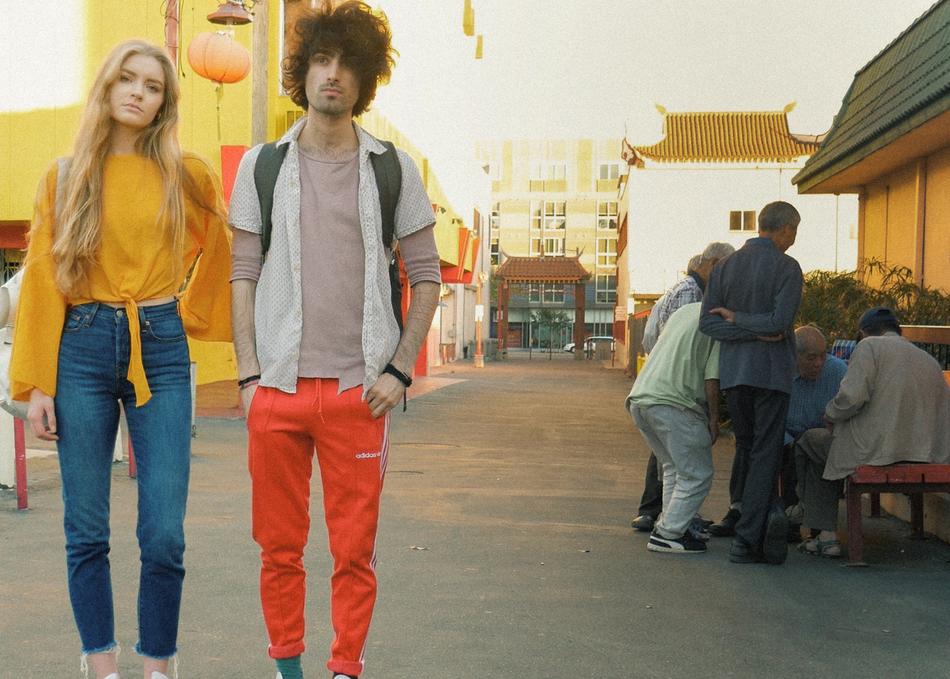 Zoology exist in a unique space. Their music is guitar based yet electronic. It's evocative of nature but also speeding through the city on an overground train. You could almost say their songs are tonally reminiscent of folk but reshaped for a generation raised from the danceable corners of Soundcloud. Whatever the case: the two-piece are painting their own singular soundscapes.
Their story is an unlikely one but also fitting for a new group of this generation. The pair met when Emily (Canada) and Beau (UK) mutually followed each other back on Instagram, having been interested in each other's posts about music. They started chatting and soon after were sharing voice notes, initially comparing the bones of an idea. The result was debut track "Escape", which, to Zoology's surprise, shot to the top of Spotify's viral charts, solidifying their quickly traded idea as a very good one in the court of public opinion.
The first time Zoology met face to face was October last year, in London, when Emily came to visit. So while most of their first releases were recorded over the internet, their latest EP "Bloom" is the first release to come from Zoology working on music in the same room.
Artist is seeking the following professional connections: Other Artists to Tour With
Subgenre: Indie Pop
From: Kelowna, BC, CANADA