Gabriel Wolfchild & The Northern Light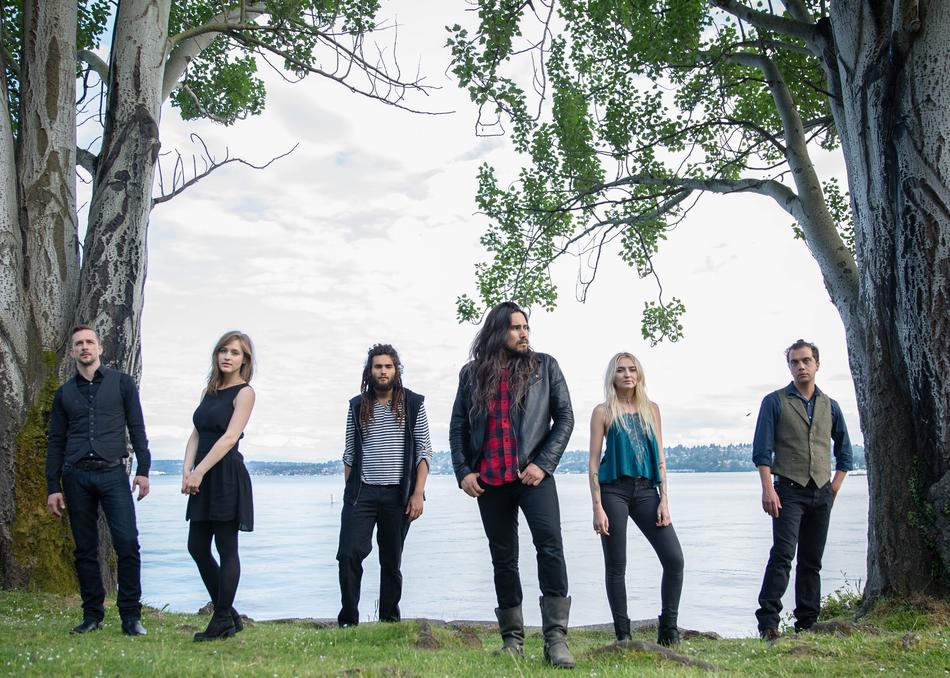 Seattle's Gabriel Wolfchild & The Northern Light is a collective of musicians who create a sound which blends the worlds of lyrical dreamy-folk music with dramatic cinematic swells of Pink Floyd-esque alt-rock. Frontman Gabriel Wolfchild spent his early years cutting his teeth as an acoustic singer-songwriter utilizing a tenderly poetic and at times tragic style. An approach that allows listeners open up, dive deep, and explore the full extent of their own emotional passageways. This songwriting is met with ethereal 5 piece vocal harmonies, soaring horn bellows, gravity-defying guitar, and potent percussion and bass lines to create an immersive sound experience like no other.
In 2017 the band independently released their first EP debut, Mornings Like These, produced and recorded by Eric Lilavois (Saint Motel, Atlas Genius) at the famed London Bridge Studio.
Recently at back in the studio, they have prepared a full length record set to release Spring 2018. The new album is a testament to the current state of the world and the turbulent time we as human beings are all being forced to reckon with.
Artist is seeking the following professional connections: Label, Management, Brand Partnership, Gear Endorsement, Distribution - US, Distribution - UK/Europe, Distribution - Worldwide, Other Artists to Tour With, Booking Agent - US, Booking Agent - UK/Europe, Booking Agent - Worldwide, PR/Publicity Agency, Producer/Studio Engineer, Publishing, Sync/Music Supervisors
Artist is seeking the following professional connections: Label, Management, Brand Partnership, Gear Endorsement, Distribution - US, Distribution - UK/Europe, Distribution - Worldwide, Other Artists to Tour With, Booking Agent - US, Booking Agent - UK/Europe, Booking Agent - Worldwide, PR/Publicity Agency, Producer/Studio Engineer, Publishing, Sync/Music Supervisors
Subgenre: Indie Rock
From: Seattle, WA