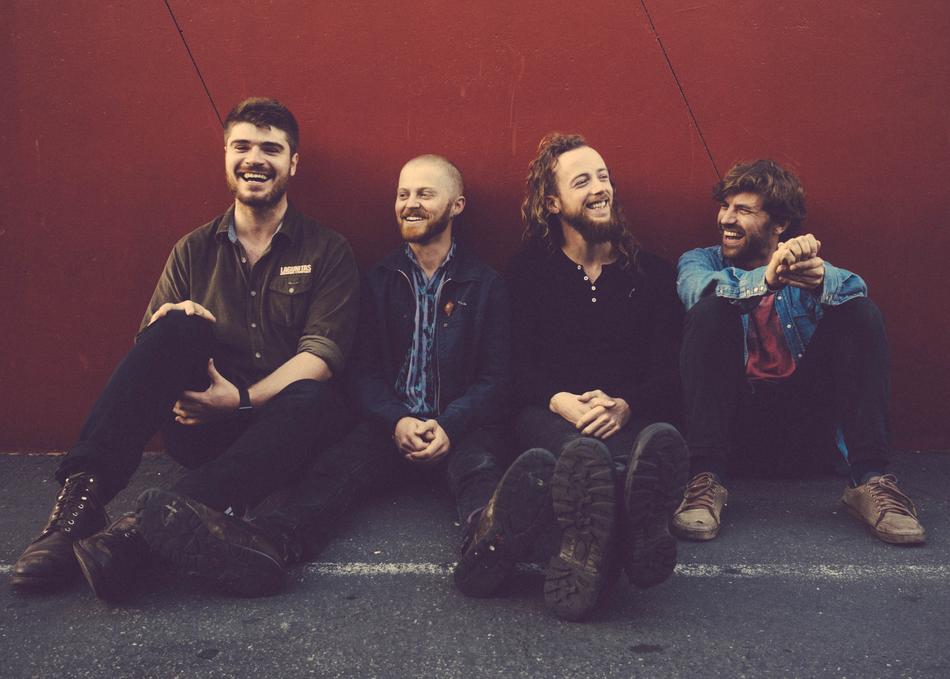 Marty O'Reilly - Off and On Again
Marty O'Reilly began performing in front of audiences around San Francisco with violinist Chris Lynch in 2012. Over time, the two evolved to include Ben Berry on standup bass and Matt Goff on drums. The chemistry between the four-piece is vividly apparent onstage as they warp the boundaries of blues and Americana into their own genre-defying sound. The band can switch suddenly from raucously loud to achingly delicate, with O'Reilly's stark and iconic voice tying the group together as Lynch's cinematic melodies drift through each song. In the words of NPR Music, they are a "band true to its name: soulful."
The band has toured and performed relentlessly over the past 3 years, traveling from their backyard of Northern California's Bay Area to cities as close and as far away as Seattle, New Orleans, London and Berlin. No matter what city they play in, and even as their crowds continue to grow, their shows never lose the sense of intimacy you'd expect to find in a band's hometown.
Artist is seeking the following professional connections: Label, Brand Partnership, Gear Endorsement, Distribution - US, Distribution - UK/Europe, Distribution - Worldwide, Other Artists to Tour With, Booking Agent - UK/Europe, Booking Agent - Worldwide, Publishing
Artist is seeking the following professional connections: Label, Brand Partnership, Gear Endorsement, Distribution - US, Distribution - UK/Europe, Distribution - Worldwide, Other Artists to Tour With, Booking Agent - UK/Europe, Booking Agent - Worldwide, Publishing
Subgenre: Singer-Songwriter
From: Santa Cruz, CA