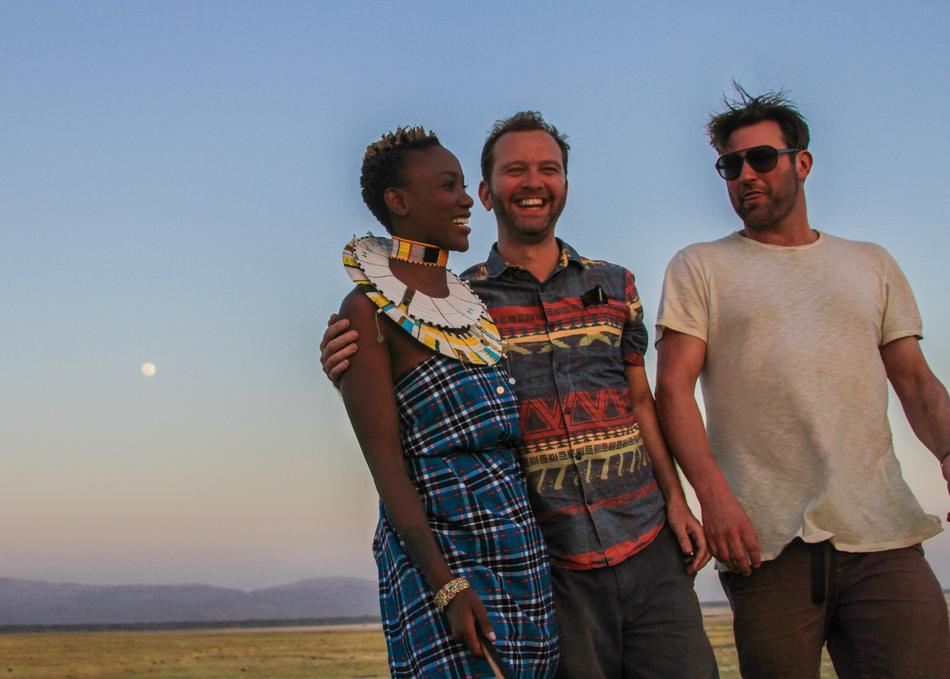 "The Beating Heart gig at Womad was one of the most astounding dance/music/video/LX things I've ever seen... F**king intoxicating. And I hadn't taken a thing." Chris Hegan, Womad UK 2017
Beating Heart Live is fronted by Lulu James (Tanzania/ UK) on vocals and dance, singing in Swahili and English, channeling her Maasai heritage into a performance of visceral power. Project founders Chris Pedley and Olly Wood provide the unique visual and musical mix, blending a fusion of ancient tribal rhythms and contemporary dance music.
Born in the heart of Sub-Saharan Africa in 2016, the Beating Heart project sprung from a vision to bring the world's largest archive of African eld recordings into the present day. Beating Heart work with the hottest producers (Rudimental, Kidnap Kid, My Nu Leng + many more) to remix field recordings made in the 1950s, raising money for community projects where the music originally came from.
These new creations have resulted in jumping dance-floors all over the world from Glastonbury Festival, UK to Rocking The Daisies, Cape Town.
Subgenre: African
From: London, UK-ENGLAND