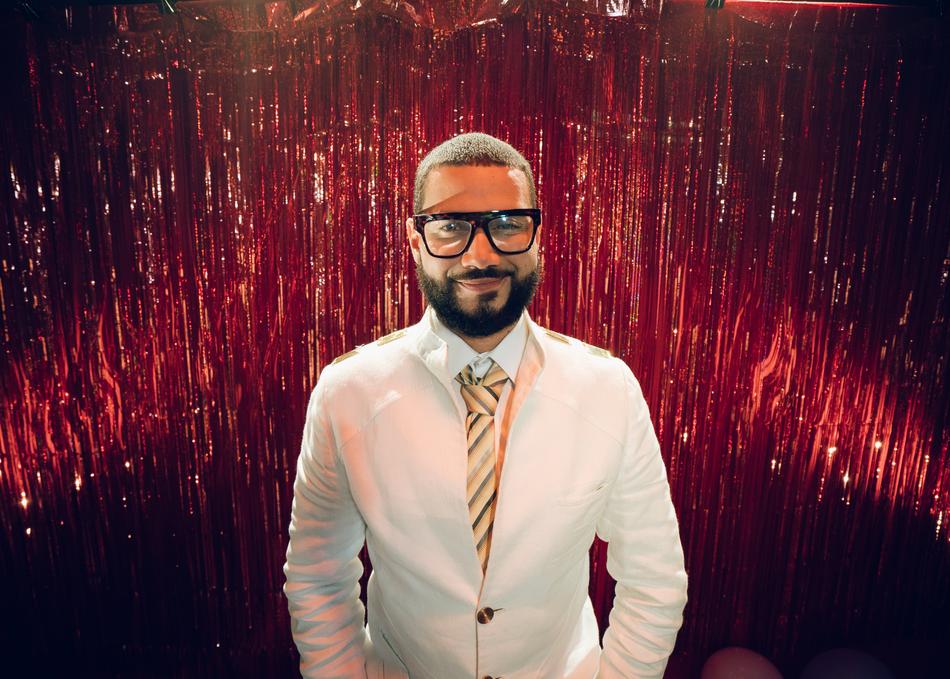 Jiggy Drama - Tu tranquilo
Nacido en San Andrés Islas, Jiggy Drama es un artista urbano alternativo reconocido a simple vista por su look de nerd que rompe con los esquemas del artista urbano tradicional, además de su gran capacidad lírical y su manera de expresar ideas sin pelos en la lengua a través de sus canciones que siempre vienen acompañados de los ritmos más divertidos y pegajosos, convirtiéndolo así en uno de los artistas preferidos por el público.
Cómo una muestra de su éxito y agrado entre el publico, Jiggy Drama ha realizado conciertos a lo largo y ancho de Colombia, además ha visitado distintos países en Europa, sur y norte América, llevando su estilo fresco a todos los eventos y contagiando a la gente de esa alegría que lo caracteriza.
El crecimiento de la popularidad de Jiggy Drama no se detiene, con una cifra incalculable de fanáticos en un sin número de países, su música sigue traspasando fronteras, demostrando que es uno de los artistas colombianos con mayor proyección internacional.
*Programming descriptions are generated by participants and do not necessarily reflect the opinions of SXSW.
Subgenre: Dub / Dancehall
From: San Andres Island, COLOMBIA