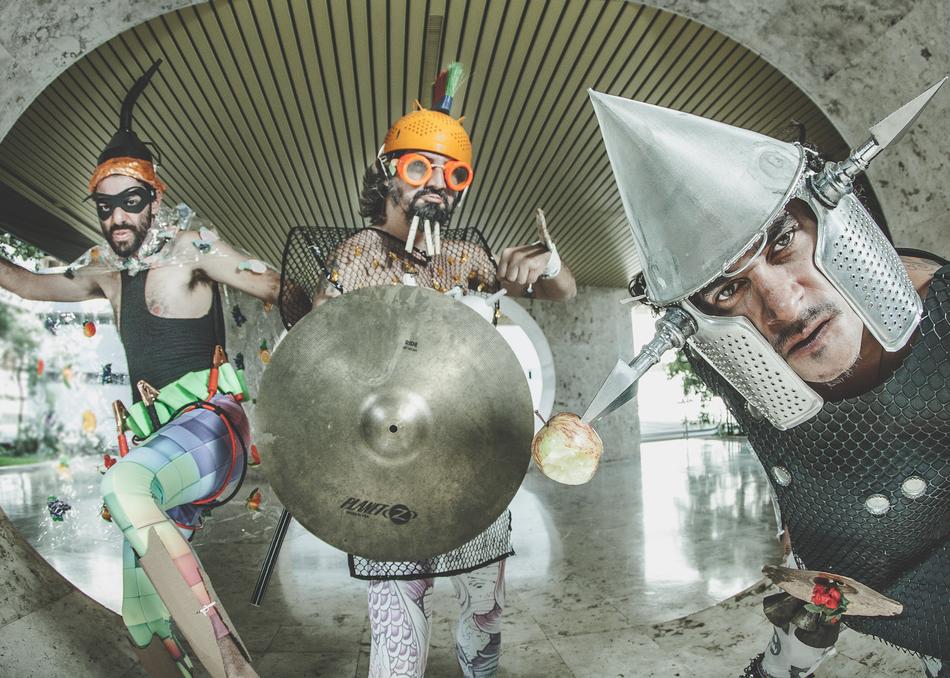 Muntchako comes from three completely different musical experiences that found their common point in the mezzo instrumental language. Universal rhythms mixed with electronic beats, guitars, samplers, percussions, drums, synthesizers and the good humor of the experienced instrumentalists, make Muntchako a rich, extroverted and accessible instrumental music. It is music for all times, appropriating from the best genre: music to shake the body.
Muntchako is in full activity, transiting in the most important festivals of independent music of Brazil and South America.
Spreading their new vinyl album produced by Curumin (nominated grammy) with illustrations by Shiko and the production of the videoclip directed by André Miranda.
Without ceremony, Muntchako trembles on the outskirts of Belém, drinks from the paraibano forró, swings in Jamaican ska, shakes with latin rhythms, makes a mean face when rocking, sensualizes in tango, goes up to the favelas of the funk and shoves its foot in the discotheque.
Subgenre: World
From: Brasília, BRAZIL