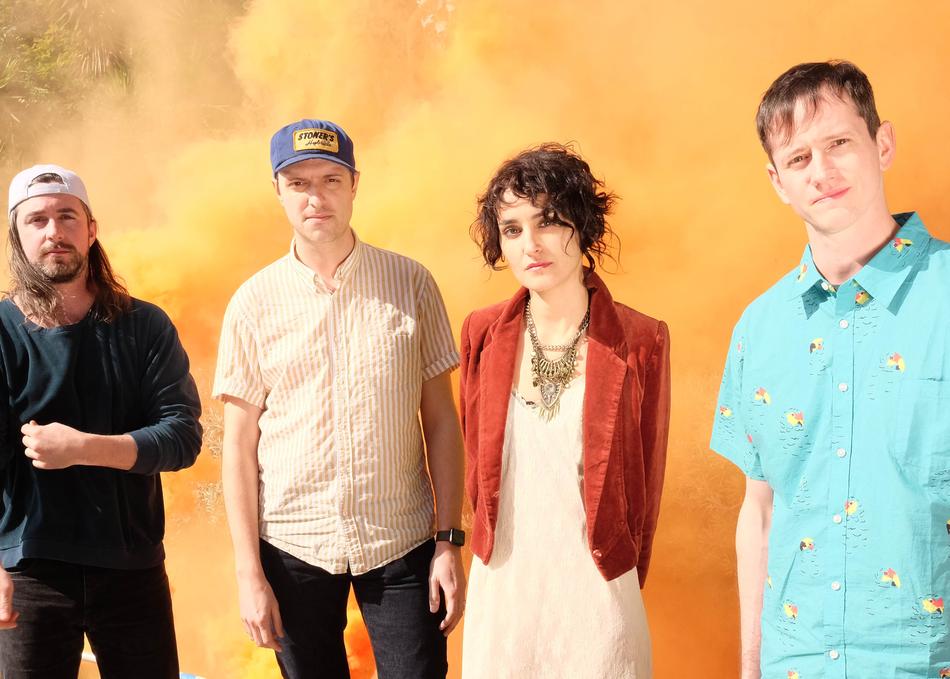 Mimicking Birds - Sunlight Daze
Mimicking Birds' singer/songwriter Nate Lacy is broadening his horizons. And then shrinking them back down to microscopic levels.
With the band's immersive and textural new album Layers of Us, Lacy takes us on an epic journey that examines both "the infinite and the infinitesimal" with equal amounts of wonder.
Layers of Us is Mimicking Birds' third full-length album with producer Jeremy Sherrer (Modest Mouse, Dandy Warhols, The Shins). Recorded at Isaac Brock's Ice Cream Party Studios, it's easily their most ambitious work to date. If their self-titled 2010 debut established the band as fearlessly honest, and 2014's Eons demonstrated added depth and experimentation, then Layers of Us represents the maturity that comes with touring extensively and continuing to expand their sound.
Lacy: "This album was shaped by our travels as a band. And just as much rhythmically and melodically as lyrically. On tour, time seems to stand still—in the songs we play again and again, in the geography we speed past."
"As a whole we continue to advance and broaden the parameters of our senses."
Layers of Us explores daunting topics like life, death, and eternity with a gentle touch. Lacy tenderly s
[Programming descriptions are generated by participants and do not necessarily reflect the opinions of SXSW.]
Artist is seeking the following professional connections: Sync/Music Supervisors
Subgenre: Shoegaze
From: Portland, OR