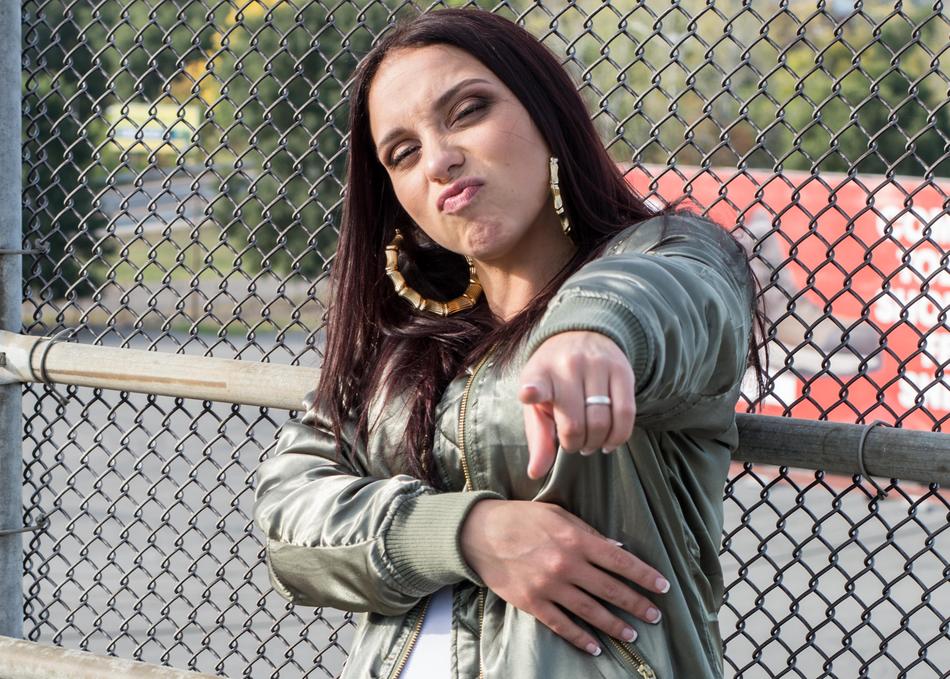 Niki Ellis was born and raised in New Britain, CT. Since birth, music was a big part of her
life. Her father was a DJ, and listening to the records he would spin was a daily routine.
The first time she could remember hearing female emcees was on Lil Kim's 1997 Smash
"Not Tonight (Remix)." Since that day she fell in love with the idea of being a female
rapper, and from that point on Rap music became her life. She started writing verses, when
she was 8 years old and moved her way up to full songs by middle school. She did her first
performance in the 7
th grade at a local talent show. She was the only act to receive a
standing ovation, and at that moment she knew that music had to be what she would do
with the rest of her life. She won numerous talent shows throughout high school and took
the First and only prize at a University of Connecticut talent showcase. Through the years
she has gone through many trials and tribulations to prove herself as a strong female
emcee. She used all that fuel to add to the fire in her heart and took her confidence,
technique and skills to a whole new level. She joined the Air Force when she was 21 and
used it to help further her career.
[Programming descriptions are generated by participants and do not necessarily reflect the opinions of SXSW.]
Subgenre: Hip-Hop
From: New Britain, CT