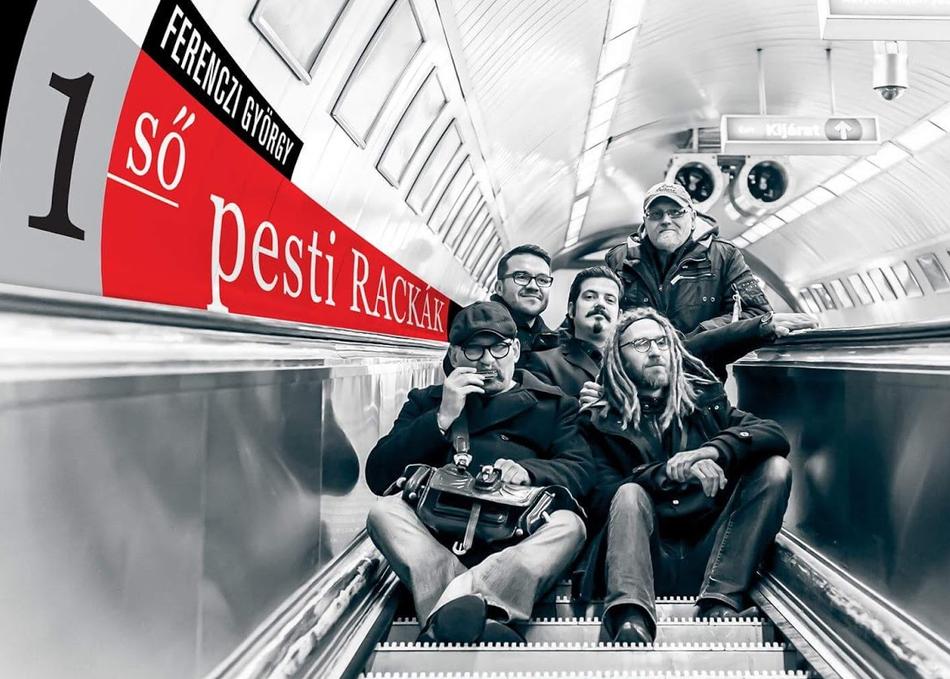 Rackajam - Hippie
A Hungarian professional group playing a shockingly interesting fusion of 21th century urban folk music and traditional genres. An indefinite blend of Rock n' Roll, Soul, Blues and of course the band is showcasing many alternatives and remarkable own renditions of their native music.
Rackajam is among the most popular and looked-after acts on the Hungarian and Eastern European scene today!
The founder of the band is György Ferenczi whose diatonic harmonica (blues-harp) sound is highly acclaimed across Europe and his instantly recognizable sound and pure style makes every performance a one-of-a-kind experience!
György as a solo artist had played on some 270 albums in the last 20 years and authored 20 on his own.
Seven out of these are played and co-written by the current Rackajam.
Many had turned to gold or platinum.
The band's multi-instrumentalists play mostly acoustic instruments and while respecting tradition they are easily express and reinvent either in the moment or putting hundreds of hours of work to create albums thus laying new national standards for Modern Acoustic music!
[Programming descriptions are generated by participants and do not necessarily reflect the opinions of SXSW.]
Subgenre: Progressive
From: Budapest, HUNGARY