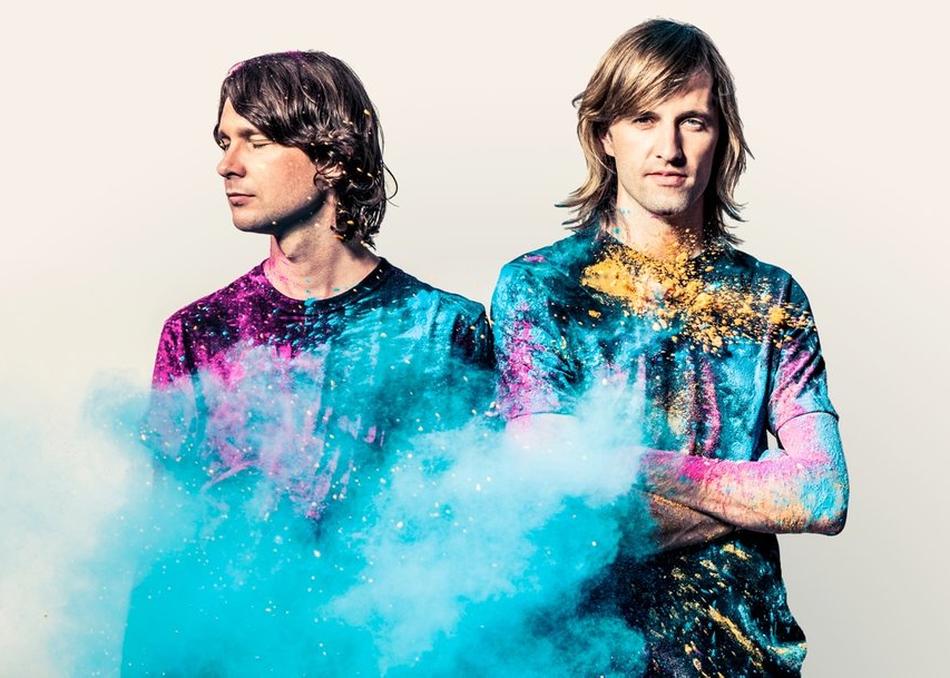 Cut Copy DJs are Dan Whitford and Tim Hoey, the frontman and guitarist of the band Cut Copy.
DJing has always been an essential part of Cut Copy's career. Dan Whitford began his career as a hip-hop scratch DJ, and the duo have moved on to DJing globally as a main stage attraction on both rock and dance festivals, as well as superclubs, underground dance parties and fashion events. They also run the well-respected underground dance label Cutters Records, putting out globally acclaimed records from Midnight Juggernauts, Knightlife, Nile Delta and more.
Cut Copy DJs have also put out highly-sought-after, limited-edition promo-only mix CDs around each of their LP releases, which have become extremely popular on the internet, as well as recording remixes for artists such as Jagwar Ma, The Rapture, Death Cab For Cutie, Juan MacClean, Maroon 5 and others. They have also done an installment of the legendary Fabric Live mix albums, and just recently put together "Oceans Apart," a non-stop DJ-mixed compilation of cutting edge dance artists from their hometown of Melbourne.
DJing is a source of inspiration to Whitford and Hoey, generating both song and remix ideas for the band. It is an op
[Programming descriptions are generated by participants and do not necessarily reflect the opinions of SXSW.]
Subgenre: None
From: Melbourne, VIC, AUSTRALIA