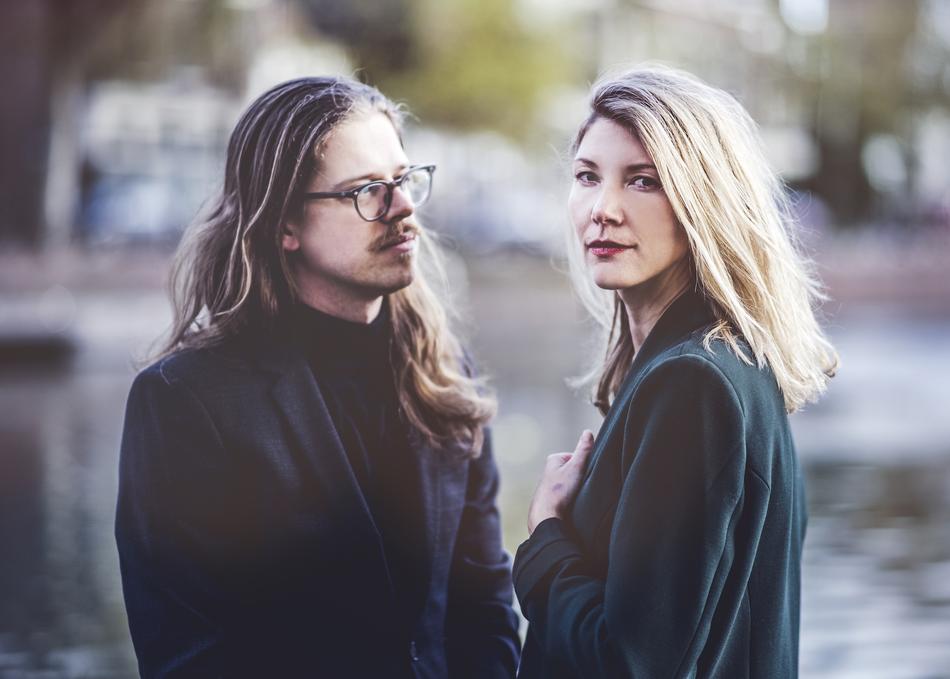 credit: Melissa Scharroo Capribee
Rosemary & Garlic - I'm Here
In just a few years time, the Netherlands-based duo Rosemary & Garlic managed to enchant an ever-growing audience with their music, rooted in folk and singer-songwriter tradition, but exceeds all categories too. In Januari 2018 their much-anticipated debut album was released worldwide via Nettwerk.
After the wintry The Kingfisher EP (2015), the album effectively captures the emotions of all four seasons. Nature is a major theme in the album's sound and lyrics. The cover artwork was created by Gregory Euclide, who also designed some of Bon Iver's album covers. His style is characterized by a surreal combination of visual arts and paintings. His work is reminiscent of an 18th century diorama. The mood of the music on the album is reflected by the fairy-tale-like image of the water surrounded by vegetation, in which the grimness of the city is reflected.
The songs too aren't part of a specific genre, adding layers of paint from an electronic and vintage palette, whether it's a subtle change of chords (a la Nick Drake), or distancing sounds with echoing electric guitars (like Sufjan Stevens). Always done with a melancholic heart, in which some may recognize the old Sandy Denny.
[Programming descriptions are generated by participants and do not necessarily reflect the opinions of SXSW.]
Artist is seeking the following professional connections: Booking Agent - US, Publishing, Sync/Music Supervisors
Subgenre: Dream Pop
From: Utrecht, NETHERLANDS