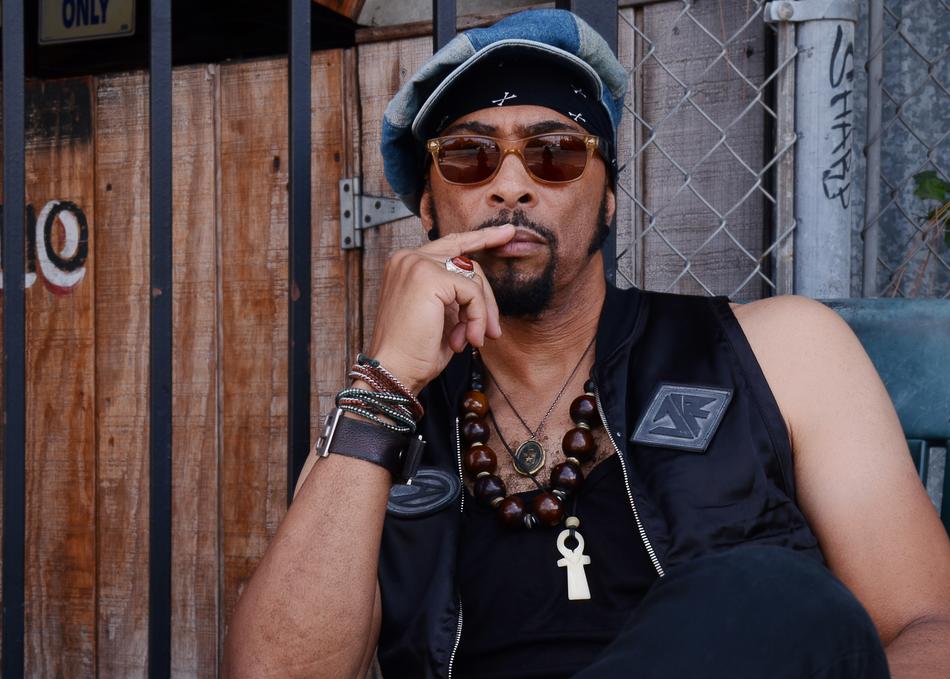 credit: Katherine Copeland Anderson
Andre Cymone - Black Man In America
Andre Cymone's new album might be titled 1969, but nostalgia is the farthest thing from his mind.
"There's so many parallels between 1969 and now," the veteran singer / songwriter / producer observes. "You watch the news and see all the crazy, crazy stuff that's going on, and you realize that we're still dealing with a lot of the same issues now that we were dealing with then. That inspired a lot of these songs."
Indeed, the sonically bracing, lyrically incisive record draws some startling parallels between its titular year - the year when the utopian ideals of the '60s came face to face with harsh reality - and today. The result is a deeply compelling musical statement; the work of a passionate idealist confronting the brutal disappointments of the real world.
Throughout 1969, Cymone's edgy melodic craft and emotion-charged lyrical insight balance unflinching realism with an unmistakable sense of hope, insightfully addressing issues of racial and economic inequality. "Look at where we're at, compared to where we should be. It's pretty shocking," Cymone asserts. "We've come such a long way, but as human beings and as a civilization, we should be evolving. There's a large faction
[Programming descriptions are generated by participants and do not necessarily reflect the opinions of SXSW.]
Artist is seeking the following professional connections: Sync/Music Supervisors
Subgenre: Funk
From: Los Angeles, CA