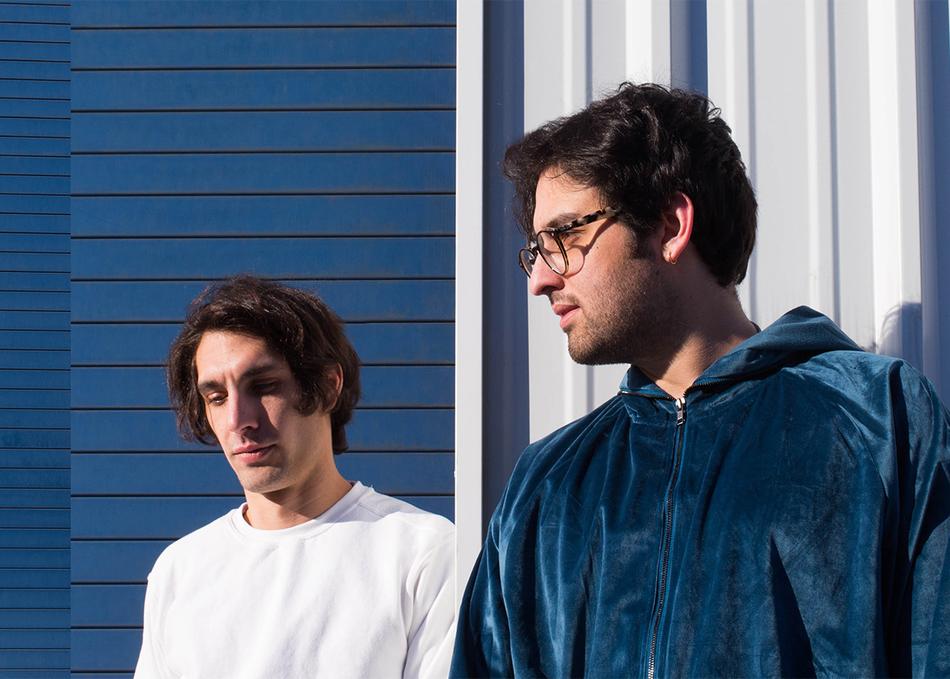 Glassio is an indie-pop outfit based in New York City, made up of Persian-Irish producer/songwriter Sam R. and French-American songwriter Charles Pinel. Their music fuses influences from pop, dance and new wave with the melodic sensibilities of 90s and 00's R&B.
After joining multiple dead-end bands in New York, Sam and Charles formed Glassio in 2015 -- basing the project around a music video concept of two astronauts taking the L train to the moon through the NYC subway system. The resulting single and music video, "Try Much Harder," was released in 2016 on their debut EP Poptimism, and climbed the Spotify Global Viral charts to #9 that Spring. Since their debut EP, the duo have performed electrifying live shows opening for Vallis Alps at Music Hall of Williamsburg, touring with Overcoats and headlining multiple New York City venues. Their single "Morning House" featuring alt-pop Brooklynite Charles Fauna scaled many popular playlists, breaking over 1M plays on Spotify in 2017 and their R&B-tinged single "Daydream" featuring NAKAYA went to No. 1 on Hype Machine at the end of 2017, as well as charting high on multiple iTunes charts around the world. A new EP comes out in 2018.
*Programming descriptions are generated by participants and do not necessarily reflect the opinions of SXSW.
Subgenre: Dance
From: New York, NY