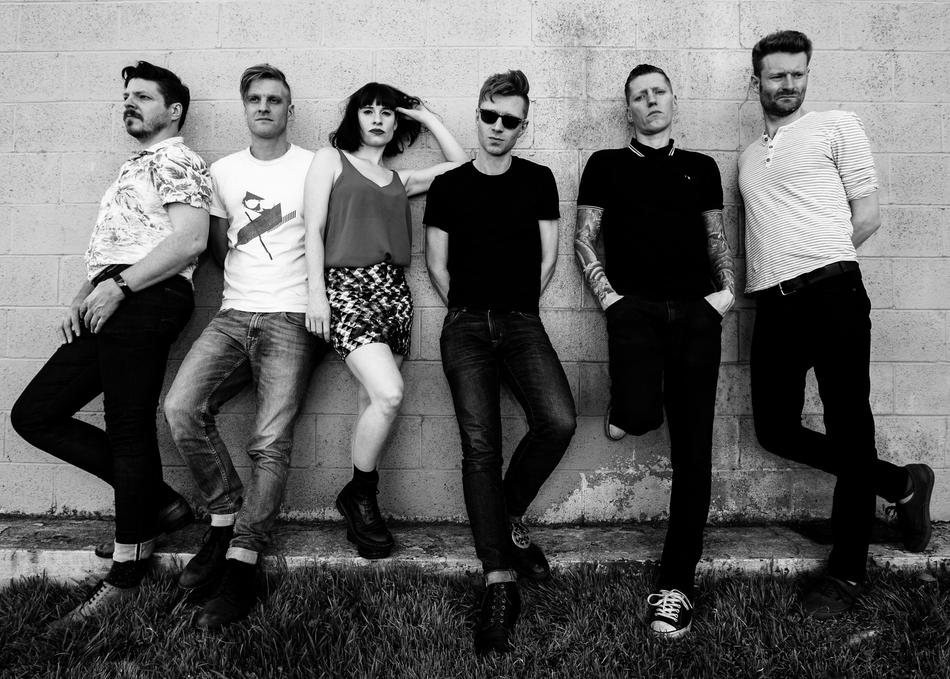 Skinny Lister - Thing Like That
Since 2009, Skinny Lister's world has been filled with adventure. They've sung while wing-walking. They've toured in a narrow boat. They've stomped and jigged on restaurant tables, in hotel elevators and record label car parks. These folk-punk heroes broaden their horizons by the record. Their folk debut celebrated the sticks and their punkier second took in the bright lights of London, but their rocked-up third, The Devil, The Heart & The Fight, saw them go global in 2016. They've reeled into the hearts of America, the UK, Germany and Japan and wherever they play their lusty shanties and punk folk roar-alongs, you'll find them dancing with the crowd and crowd-surfing to the bar.

In 2017, they took on a European tour with Dropkick Murphys, a month with Flogging Molly in the US, a sold-out spring UK tour, summer festivals and back to Europe in the autumn. They reissued their third album with more songs and even made a bid for UK Christmas number one.
With a month-long US tour to start 2018, the world continues to open up each time they step outside and whatever the year throws at us all, Skinny Lister will be making it turn in a whirligig of frantic flagon-fuelled dance and song.
[Programming descriptions are generated by participants and do not necessarily reflect the opinions of SXSW.]
Subgenre: Indie Rock
From: Greenwich, UK-ENGLAND