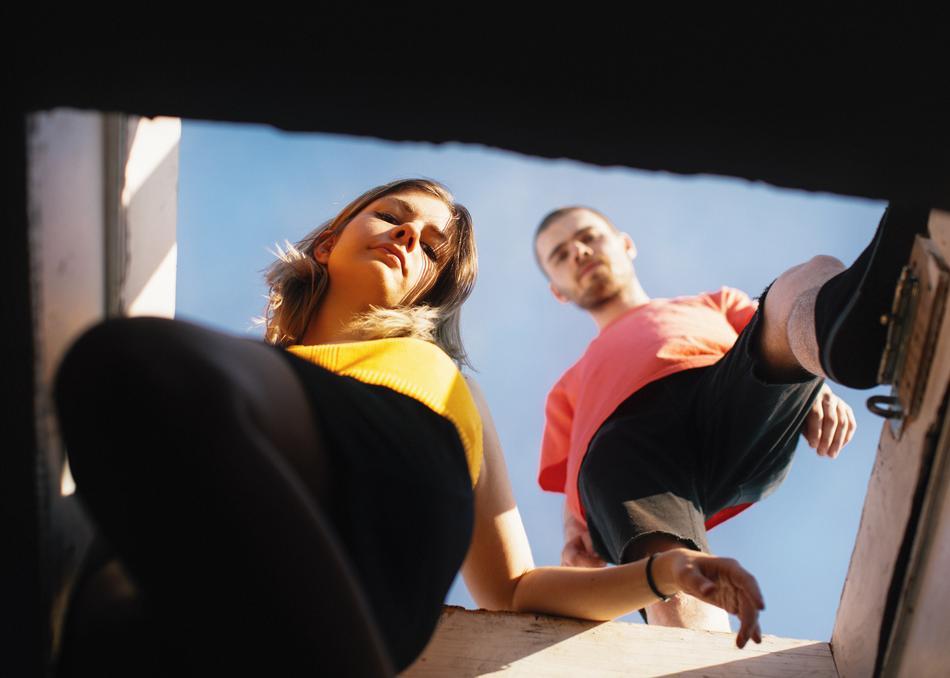 Leyya - Zoo
Chaos vs. Routine, Woman vs. Man, Art vs. Pop—The sound of Vienna-based experimental/electronic-pop formation LEYYA, creates a foreign but familiar surrounding—spherical, floating but also violent and impulsive. The experimental combination of melancholy and electronic beats, lets two different worlds collide.
TIME MAGAZINE on "Sauna" (out Jan 2018/+1 Rec):
'For fans of the quirky, airy alt-pop of groups like Psapp, Leyya will hit all the right notes on a new album, Sauna, scattered with endearingly light tracks like "Drumsolo." It all adds up to pop that's left of center, but sounds just right.'
Leyya appeared on the scene with the release of "Superego" (2015), with airplay all over Europe, a certain blog-buzz, placements in TV & commercials. Talk of town in the up&coming-bubble, they were invited to play at reknowned festivals like Reeperbahn Festival, Eurosonic and The Great Escape; ending 2016 in ETEPs Top 10 (lists most requested newcomers on European festival lineups).
Leyya went on to release "Butter", added Iceland Airwaves, Sziget and Primavera to their festival list in 2017, headlined Viennas Popfest and won the prestigious Amadeus Austrian Music Award.
[Programming descriptions are generated by participants and do not necessarily reflect the opinions of SXSW.]
Artist is seeking the following professional connections: Booking Agent - US, Booking Agent - Worldwide, Sync/Music Supervisors
Subgenre: Pop
From: Vienna, AUSTRIA