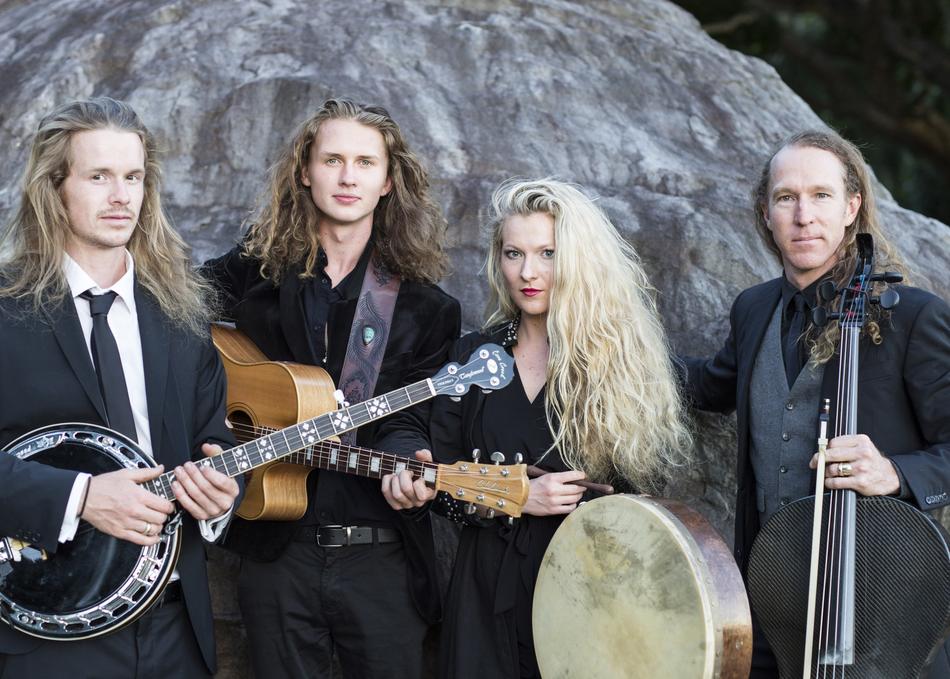 credit: The Heart Collectors
The Heart Collectors - One - Album Version
Australian Folk group 'The Heart Collectors', transcend conventionality and genre with their old-school alternative folk sound, bringing back the sentimentality of 70's inspired harmonies, combined with a progressive lyrical wisdom to invite positive change. With soaring cello, intricate guitar, sparkling mandolin, banjo, and the occasional passionate strike of the tambourine, these four charismatic performers create synergy with a 'Fleetwood Mac' meets 'Peter Paul and Mary' inspired marriage of rock sensibilities and clean classical precision.
Since recording their debut album at Studios 301 in Byron Bay, The Hearts have been invited overseas for South by South West (SXSW) in Austin, Tx for 2016/17, as well as record their following two albums in USA:
- "Listen" - Rancho Pondo Studios, Round Top, Tx / 2015.
- "Back To The Garden" - Blue Rock Artist Ranch and Studio, Wimberely, Tx / 2016.
In 2018, The Heart Collectors are surfing a retrorocket of sound to communicate happiness in their music and share it all over the globe. Performing down the east coast of Australia in January, returning to USA in March for performances at SXSW, followed by 60 show tour of Europe in April.
Subgenre: Alternative
From: Tyalgum, NSW, AUSTRALIA