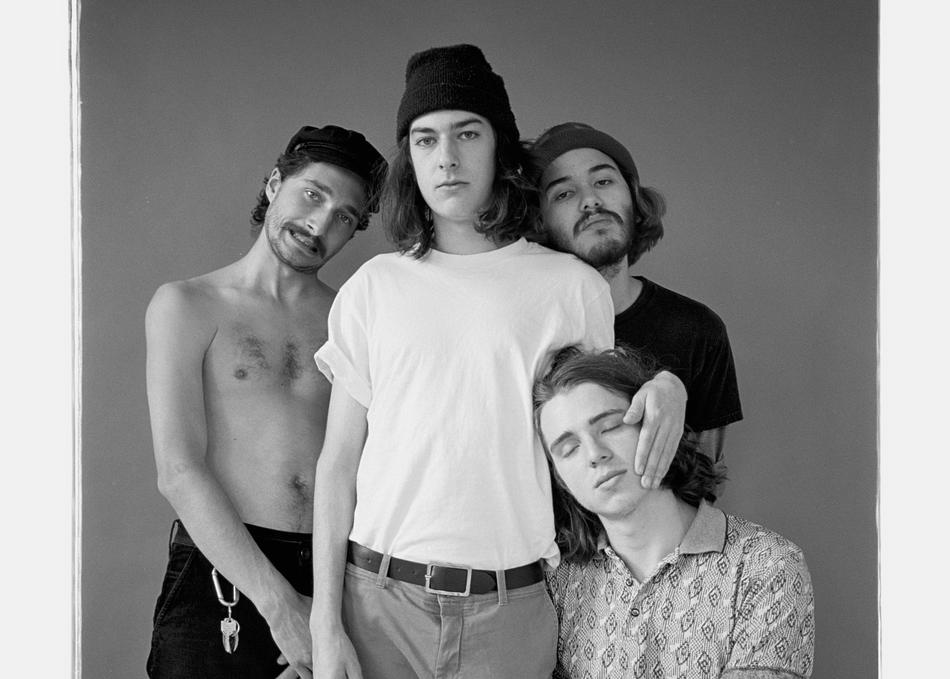 Zen Bamboo - Si c'est correct
Sweet rock and roll tunes shaped with whatever's at hand and their trusty shitty instruments : that about sums up the mindset guiding the guys of Zen Bamboo.
Coming together in 2014 under a warm sunset as questionable as their name, the band is quick to make an impression. In less than a year, they release a demo titled Sur le corner, which allows the young men to grace the stage of the Festival de Granby and M for Montreal. They also meet musician Thomas Augustin (Malajube, Jacquemort) who becomes the engineer and producer of the band's long-awaited debut album.
However, this opus suddenly takes rather peculiar dimensions, as they opt for a more progressive launch strategy. Indeed, the Bamboyz are treating us to a four-chapter decomposed album released over the course of a year.
They serve the first slice in July 2017 with of Volume 1 : Juvénile, filled with garage rock infused tracks and playful self awareness. After explosive performances all summer long, the quatuor presents a second chapter, Volume 2 : Plus mature, plus assumé, released in November 2017. The fourth and final volume is set to hit shelves in the Summer of 2018 for everyone's hearing pleasures.
Artist is seeking the following professional connections: Label, Management, Booking Agent - US, Booking Agent - UK/Europe, Booking Agent - Worldwide, PR/Publicity Agency
Subgenre: Alternative
From: Montréal, QC, CANADA