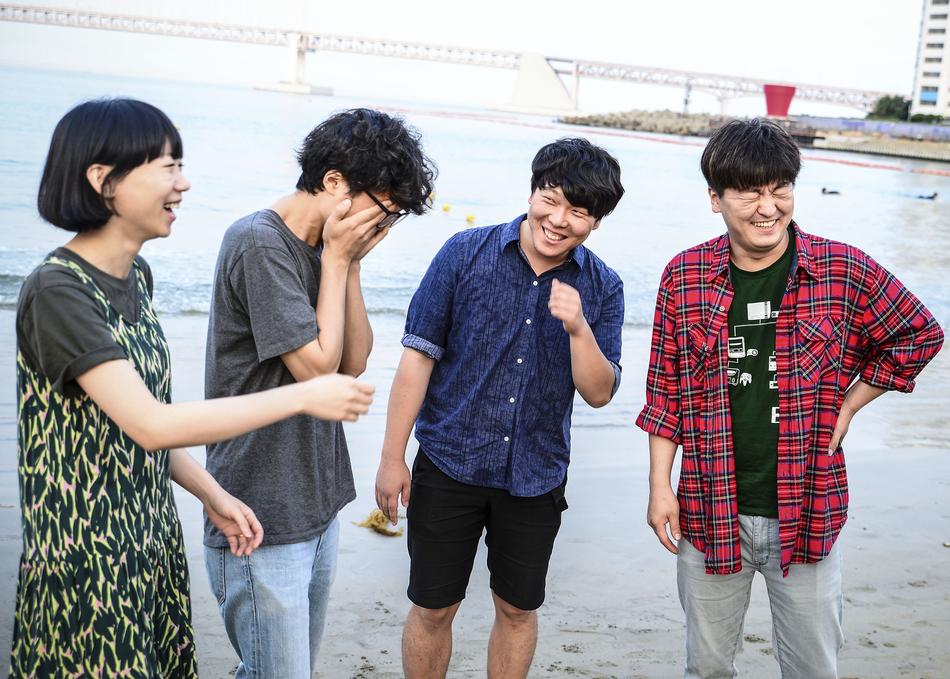 credit: Busan Tourist Board
Say Sue Me - Good For Some Reason
Say Sue Me are a surf-inspired indie-rock quartet from Busan, South Korea. Friends since 5th grade Jae Young (Bass) and Kim Byungkyu (guitar) were introduced to drummer kang Semin and then they heard Sumi's speaking voice in a cafe and decided she should be the singer. Sumi Choi turned out to be a natural at songwriting.
Formed in 2012, they released their 1st album [We've Sobered Up] in 2013 and EP [Big Summer Night] in 2014 on Korean Indie label Electric Muse.
Damnably Records of London, England released a Record Store Day exclusive 7″ EP [Semin] and Compilation album of 1st and EP [Say Sue Me] in UK/Europe to coincide with the bands debut UK tour supporting Japan's Otoboke Beaver that started at a sold out 100 Club in London.
The band have picked up considerable BBC6Music Radio play from Gideon Coe, Tom Ravenscroft and Don Letts and were included in the BBC introducing Spotify Playlist.
'Good For Some Reason' is the bands new single to be released on Damnably as a split 7″ single (w/ Otoboke Beaver) and was premiered in The Fader.
Say Sue Me's second album will be released around January 2018 with UK/EU/JP/TW dates to follow.
*Programming descriptions are generated by participants and do not necessarily reflect the opinions of SXSW.
Artist is seeking the following professional connections: Gear Endorsement, Booking Agent - US, Sync/Music Supervisors
Subgenre: Surf
From: Busan, SOUTH KOREA