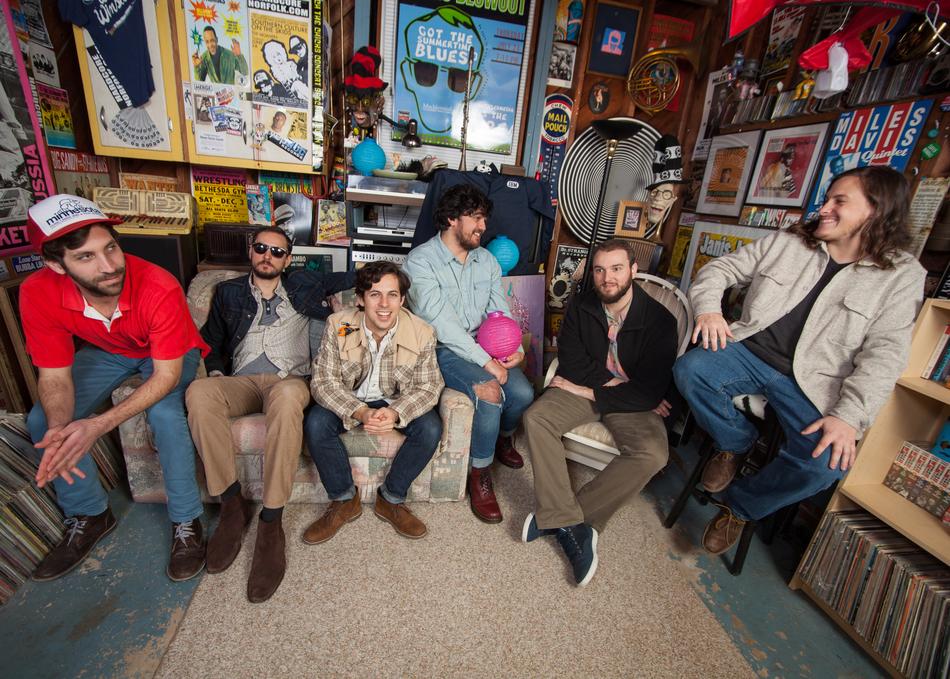 Fresh off the release of their Matthew E. White produced album 'Moonlight Anthems' and an extensive album release tour across the United States, Super Doppler have set their sights on keeping rock n roll alive.
Bridging melodic psychedelic pop with country-funk grooves, twangy dueling guitars, and a proclivity for layered vocal harmonies and horn drenched arrangements, Super Doppler has created their own genre-defying retro style.
All born and raised in Norfolk, VA, Super Doppler began their journey as a loose collective of high school friends with a common interest in late nights and loud music. Five years and 500+ shows later, the band has released their new album 'Moonlight Anthems' (June 2017), their debut record under the "Super Doppler" moniker. Produced by fellow Virginia wunderkind Matthew E. White of Spacebomb Records, 'Moonlight Anthems' showcases the shared retro influences of the six-piece band; more specifically, a group of high school friends turned bandmates that includes two sets of brothers, Michael and Bryan Adkins, and fraternal twins, Neal and Cole Friedman, alongside long-time comrades Harry Slater. and Tyler West.
Artist is seeking the following professional connections: Label, Management, Gear Endorsement, Distribution - US, Distribution - Worldwide, Other Artists to Tour With, Booking Agent - US, Booking Agent - UK/Europe, Publishing, Sync/Music Supervisors
Subgenre: Psychedelic
From: Norfolk, VA