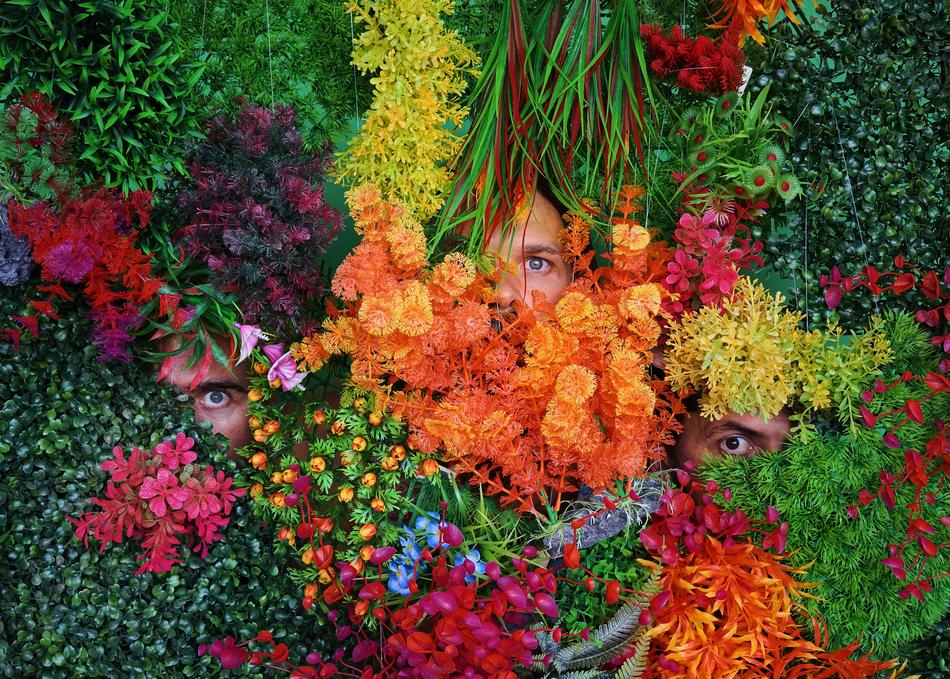 credit: Blood Wine or Honey
Blood Wine or Honey - Anxious Party People
Blood Wine or Honey have honed their mantric afro-bitten electro-psychedelia in the industrial warehouses of Hong Kong, surrounded by the smell of dried fish, the throb of heavy machinery, and the humidity of the South China Sea.
Since their live debut at Sónar Festival in April 2017, it's been a busy few months for the Hong Kong-based trio–the release of Anxious Party People in May (12" and digital) was preceded and followed by a steady stream of critical acclaim. With the remixes from Factory Floor and Preservation (feat. Mike Ladd) underscoring the band's embracing of multitudinous influences, they continue to draw interest from across the spectrum.
With their second EP Loosefoot, they follow with an emphasis on rash pop experimentation, submerged bass efulgence and bold rhythmic excursion. The three track release (Loosefoot, Orwellian Woman, The Forest is Expecting You) builds on the excitement and surprise instigated by their debut, and is a contrasting triptych of deep dancefloor, brazen sax themes, motorik drums, and group-sung vocals–all bound together with smeared-on delays, glitching splatters and extra-spectral wonderings and wanderings.
Subgenre: Psychedelic
From: Hong Kong, CHINA