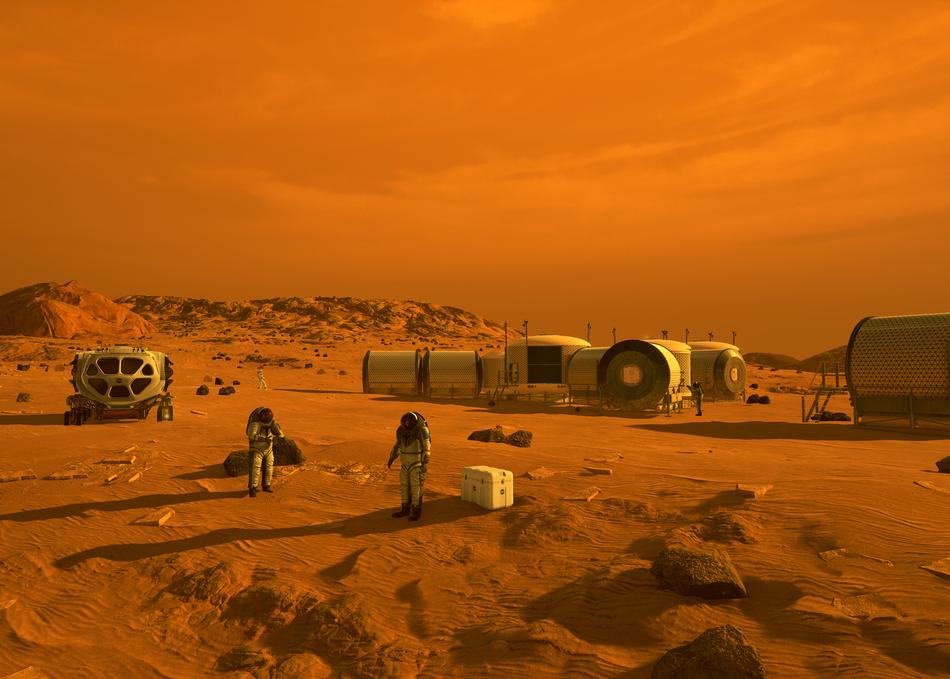 Become part of the first manned science mission to Mars, before it even happens! Visit the awe-inspiring,
mysterious red planet and feel the excitement of being an astronaut, 34 million miles from home in a
beautiful, realistic and accurately mapped virtual reality. Experience what it will be like to set foot on Mars and take in 40 square km / 15 square miles of expansive vistas, accurately mapped and modeled using Orbiter Hi Rise satellite data. Explore and study the planet's geology, including its dangerous lava tubes, frozen lakes and impressive mountain peaks as you leave the safety of the astronaut Habitat. Uncover the terrain's history while facing realistic weather conditions.
Year:
2017
Premiere Status: World Premiere
Genre: Documentary, Experimental, Music
Screening Section: Virtual Cinema
Screening Category: Virtual Reality
Country: United States
Runtime: 90 mins
Credits
Director: Julian Reyes
Principal Cast: Daniela de la Fe, Romina Puga, Zachary Dade, Alejandro Reyes, Jasel Axelson
Additional Credits: : Steve Ellmore, Dave Flamburis, Matteo Marsala, Brian Motisko, Stina Flodstrom, Omar Aziz, James Holmquist, Michael Kraack, Eric Wackerfuss, David Turkiewicz, Samuel Bass, Sydney Do, Michael Schoell, Alejandro Reyes, Francois Lefleur, Tim Gedemer, Gwen Frey, Morgan McDermott, Zach Morong, Julian Reyes