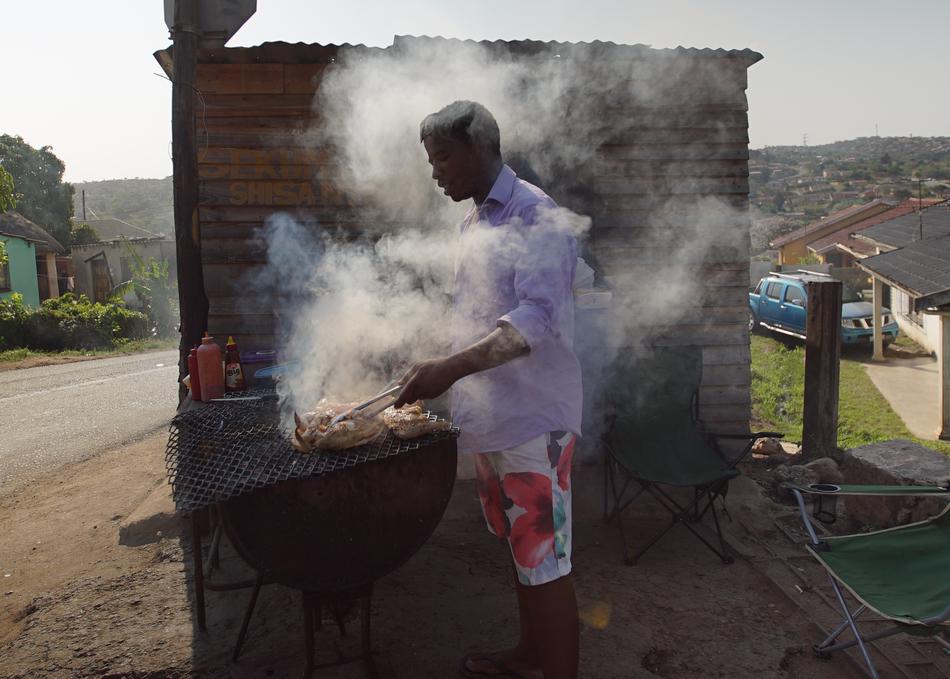 Taylor screening + bbq: taylor.barbecuefilm.com
Barbecue is about more than grilling a piece of meat. It's a ritual performed religiously across the world. For some it's a path to salvation. Every culture has a form of barbecue. It is the pride of nations. It brings the world together.
From Shisanyama in South Africa, to Engangsgrill in Sweden, people light the coals, gather, and tell their story. From the Syrian border to an outback Australian town, intimate portraits of those who stoke the flames reveal a bold vision of humanity.
Journeying to 12 countries, with glorious cinematic images in 4K and a rich orchestral score, "Barbecue" is a symphony of meat and fire told in epic detail.
Year:
2017
Premiere Status: World Premiere
Genre: Documentary
Screening Section: Documentary Spotlight
Screening Category: Documentary Feature
Country: Australia
Language: English, Zulu, Afrikaans, Japanese, Mongolian, Swedish, Visayan, Spanish, Armenian, Arabic, Zapotec and Maori with English Subtitles
Runtime: 101 mins
Director Bio
Matthew Salleh is an Australian born, US and Australian based filmmaker who, with his partner Rose Tucker, has travelled to the corners of the globe to create his debut feature documentary "Barbecue." His work focuses on capturing intimate portraits of unique and vibrant cultures, as a pathway to understanding and appreciating the world we live in.
Credits
Director: Matthew Salleh
Producer: Daniel Joyce, Rose Tucker
Cinematographer: Matthew Salleh
Editor: Matthew Salleh, Rose Tucker
Sound Designer: Michael Darren
Music: Christopher Larkin
Contact
Sales Agent
Matt Burke