The Secret Life of Lance Letscher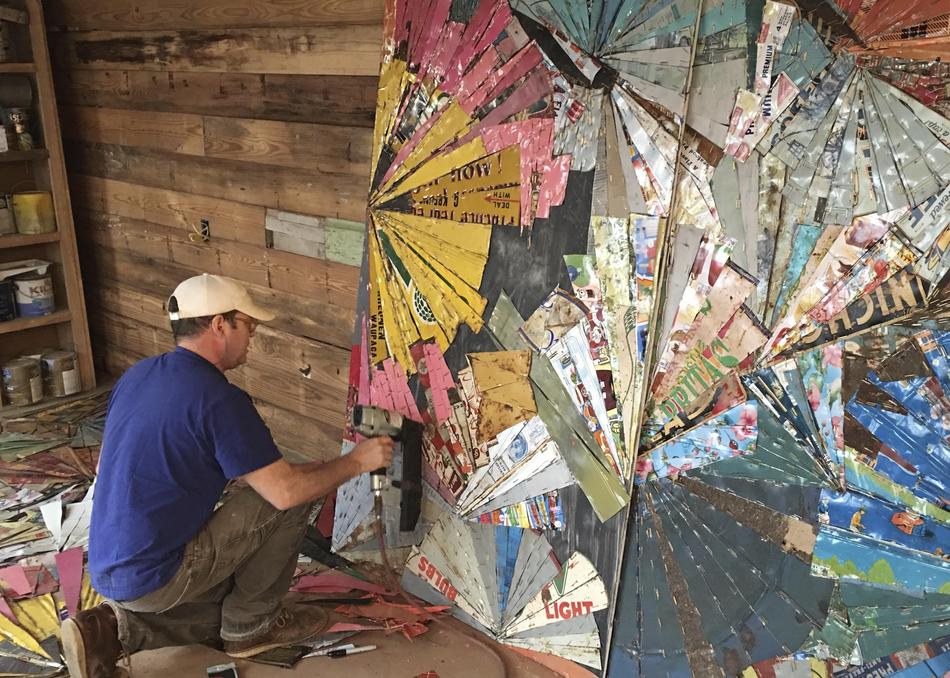 "The Secret Life of Lance Letscher" is a deeply personal and psychological portrait of internationally known, and Austin based, collage artist Lance Letscher. Told through memories of trauma and triumph, the film provides a doorway into Letscher's profound insights on creativity, the subconscious, work ethic and spirituality. Through his intricate artistic process, we witness the artist's unwavering determination to stay in the moment—free of mind, thought and preconception. Featuring detailed images of more than a hundred of his collages, sculptures, and installations, viewers are offered a visual feast while gaining intimate access into Letscher's methodical techniques and brilliant mind.
Year:
2017
Premiere Status: World Premiere
Genre: Documentary
Screening Section: Documentary Feature Competition
Screening Category: Documentary Feature
Country: United States
Language: English
Runtime: 95 mins
Director Bio
Sandra Adair, A.C.E. is an award-winning feature film editor and is debuting as a documentary director with "The Secret Life of Lance Letscher." Adair resides in Austin, Texas, and has enjoyed an ongoing artistic collaboration with film director Richard Linklater, having edited 18 films for him over the past 22 years.
Credits
Director: Sandra Adair
Executive Producer: Robert Turner, Jill Turner
Producer: Kristi Frazier, Sandra Adair
Cinematographer: Jason Gamble Harter
Editor: Sandra Adair
Sound Designer: Tom Hammond
Music: Graham Reynolds
Principal Cast: Lance Letscher, Mary Frasher
Additional Credits: Consulting Producer: Karen Bernstein, Consulting Producer: Jordana Glick-Franzheim, Co-Producer: Bob Estrin, Co-Producer: Mary Lloyd Estrin
Contact
Sales Agent
John Sloss/ Cinetic Media